Anna Allen returns to 'Cuéntame' 12 years after her departure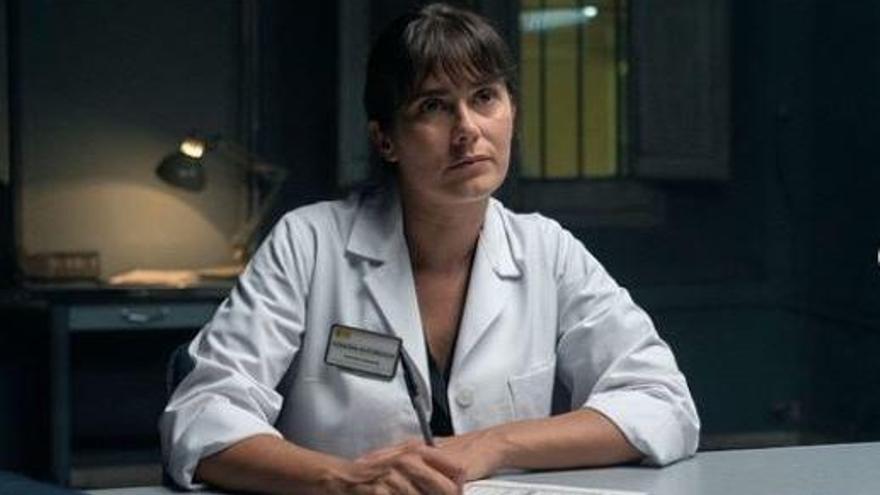 It seems that a Anna allen the contagious winds of the pandemic are doing quite well. The controversial actress who invented his resume will return to 'Tell me how it happened to resume his character from Marta Altamira, the ex-girlfriend of Toni Alcantara (Pablo Rivero). Allen thus comes out of a long ostracism, after being recovered a few months ago by the Javis family to play a supporting role in their recently released series on 'La Veneno' issued by Atresplayer Premium.
Even though TVE He has not provided details about the plot of his re-entry into the Alcántara series, it is not risky to speculate with a reunion with his journalist ex-boyfriend. Allen put an end to his long tour of San Genaro in 2008, when his turbulent romance with Toni went down in history. Anyway, he cannot complain because that zigzagging love story allowed him to appear in 41 chapters of the fiction produced by Ganga. In total, it was seven years of work that contributed to making her a popular face.
Her 'ex-boyfriend' on the series has been quick to welcome her by Instagram with a loving Christmas-themed message. "This year the Three Wise Men have come forward," wrote Pablo Rivero along with a photograph in which he appears with his former cast partner. TVE is already filming the 21st season of Cuéntame … 'with which it reaches 1992, the year of the Barcelona Olympic Games and the Seville Expo. Up to eight new signings have been signed, with Silvia Abascal, Lola Baldrich, Martxelo Rubio and Jan Cornet at the helm.
Hollywood at your feet
Allen fell from grace when it was discovered in 2005 that he had falsified his resume with delusional professional milestones such as his irruption in Hollywood. He had no shame in including in his career interventions in leading series such as 'Big Bang Theory' and 'White glove thief' that only existed in his heated mind.
The great scandal that was formed with his artistic lies it ended up costing him professional exile and the disappearance of the media world. However, there were some TV shows who tried to capitalize on his gruesome story by offering him 'poisoned' sets. But she preferred not to enter the game and even rejected a juicy offer from Tele 5 to participate in the 'Survivors' of 2015.