Anime: The new golden age of 'anime' | TV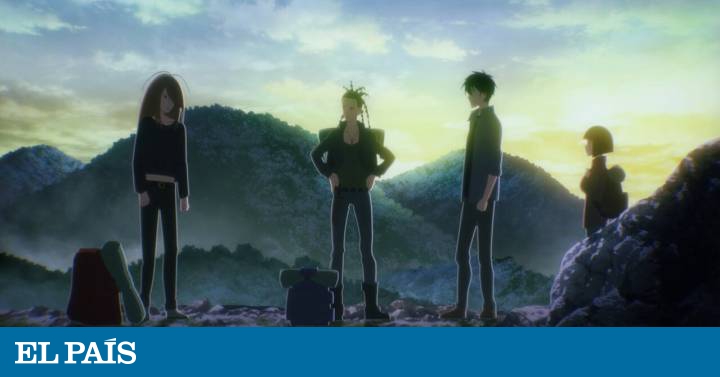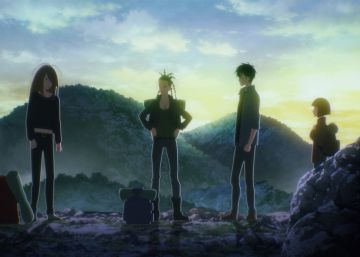 In the West, the series of drawings are for children. The exceptions are black and acidic comedies, like BoJack Horseman, Family Guy or South Park. The rest, the animated series directed to an adult public that are not of humor are mainly in the anime, the animation made in Japan. It covers all genres and audiences. There is drama, gore and even porn: a thematic flexibility that partly explains the explosion of interest in Japanese cartoons, especially by the platforms on-line.
Although the audiences of the services of television on demand are not of public domain, tools like TVLytics reveal which productions are the most popular. And in recent weeks, among the most viewed in the world they have strained three series of anime: One Punch-Man, Attack on Titan Y Naruto, all veterans.
Then, this week the popularity of 7Seeds, one of the more than 30 animes Netflix originals. adds to other great successes in this way, Aggretsuko Y Kakegurui. In two years, the American giant of streaming has signed production or international distribution contracts with renowned Japanese studios and with the large US distributor, Viz. In addition, he has just announced that he will produce a series of anime about Scandinavian mythology with director Zack Snyder (Watchmen, 300). Amazon Prime Video has an agreement with Selecta Visión, the largest distributor of anime from Spain. Filmin offers Japanese drawings since 2008, and each year obtains new licenses. "He has always aroused enormous interest in our country," says Jaume Ripoll, editorial director of Filmin.
Genis Puig, product manager of Selecta Visión and creator of the specialized portal Misión Tokyo, adds: "With the anime you get to differentiate yourself and reach a very interesting niche that is increasing. It is ideal for those platforms that want to stay in an increasingly saturated market. "
The boom reflects Crunchyroll, a platform streaming specialized in Japanese animation, world leader with two million subscribers. It took 10 years to reach the first million customers; double it, only two years. "Although it used to be a niche, anime It has become a global phenomenon. He has some very passionate fans, the conventions are becoming increasingly popular, more and more are being produced and offered by more platforms, "a spokesperson for Crunchyroll told EL PAÍS.
Among the causes, it points to the age of its followers (three-quarters are under 35), the rise of adult animation, the multiplication of platforms and thematic diversity. All interviewees agree that the great value of the anime in front of the series of real image is its thematic richness and psychological depth. "It delves a lot into the feelings of the characters and their inner life, something that is still hard to see in Western productions, which prioritize action," says Puig. From Crunchyroll add that animation has no limits and allows you to tell things in a way that would be impossible to do with actors.
Then there is the other reason that platforms are acquiring and producing their own animes: getting your exhibition rights is cheaper than getting those from real image series, and producing Japanese animation costs less than creating a fiction with actors, especially fantasy or science fiction. In Spain, the classics predominate compared to the recent, although the success of the movie Your name (2016) "It has marked a before and after and will go down in history as a work of worship that deserves to be seen by anyone," according to Puig.
Many of the favorites in Spain date from the first decades of anime in the West: series for children. Heidi, Marco Y The Maya bee they opened the way to D'Artacán and the three musqueperros, Dragon Ball Y Champions. Then Akira (1988) destroyed the childhood stereotype, a hyperviolent sci-fi dystopia that addressed issues such as the nuclear threat and human experimentation. In 1995 arrives Neon Genesis Evangelion, which recently joined the Netflix catalog and which reflected on child abuse, abandonment and depression.
Although Japanese animation is on the rise, it faces obstacles in Spain such as piracy, "an evil that in Germany, Japan or France is residual," laments Puig. "They have tougher legislation and greater awareness of the evil it causes. If we add that the generalist televisions have stopped broadcasting anime and that the physical format is in decline, the situation is critical ". Despite this, he is optimistic: "In cinema, impressive works are coming out, unthinkable a few years ago".
(tagsToTranslate) new (t) new (t) be (t) brown (t) animate (t) series (t) animation (t) Japanese (t) Japanese (t) enjoy (t) renew (t) success ( t) global (t) platform (t) use (t) reach (t) public (t) young



Source link