Animayo 2021 displays its most global edition with 65 world-renowned speakers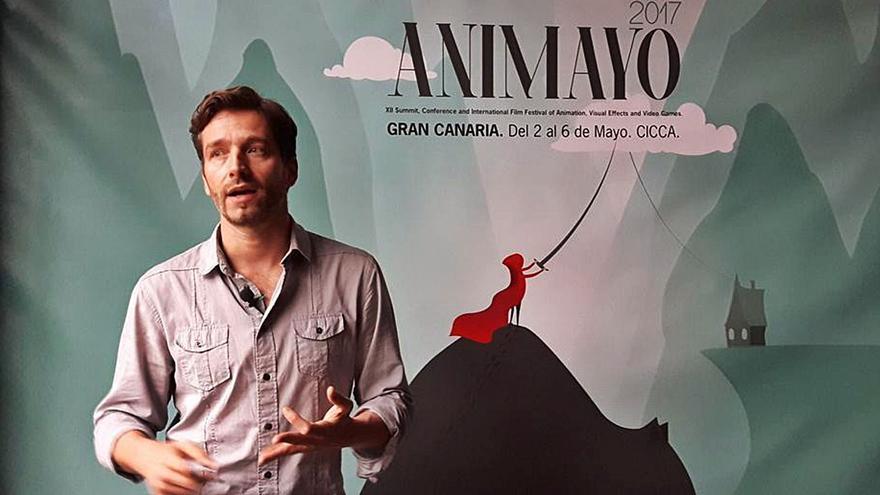 The sixteenth edition of the Animayo International Summit, the first and only Spanish animation festival designated as a Qualifying Festival by the Academy of Motion Picture Arts and Sciences of Hollywood for the Oscars in the animation category for four years, will begin its journey next May 5 bringing together up to sixty-five national and international animation, visual effects (VFX) and video game experts.
Thus, one more year and continuing its unstoppable global expansion reaching new geographic markets, this 16th Summit, Conferences, Educational System and International Film Festival of Animation, Visual Effects and Video Games, Animayo, from Gran Canaria to the world, will once again position the island at the epicenter of the most cutting-edge audiovisual industry in its most global and techno-humanist edition.
This year's event will take place in three formats: virtual, face-to-face and 'online'
Animayo Gran Canaria 2021 will be developed in three formats: face-to-face, virtual and online structured as follows. On-site: from May 5 to 8 with 5 master classes, 2 panel discussions and 2 workshops plus 5 screenings from the Official Section to Contest in addition to the special screening My First Festival, aimed at families. These activities will take place at the CICCA space and at the Guiniguada Theater, both in Las Palmas de Gran Canaria. Virtual on Roomkey platform: from May 13 to 15 with virtual panels and debates. Online by Zoom: from May 20 to 22 with master classes and workshops. Likewise, this edition will continue to carry out actions until the fall; The entire program and ticket sales will be available on the Animayo website from today and at the next press conference the festival will widely publicize all its contents. The invited speakers, professionals with recognized backgrounds among the most select in the industry, from countries such as the United States, the United Kingdom, the Czech Republic, Canada, Spain, Norway, Mexico, Italy, Colombia or Argentina, will participate under the umbrella of an outstanding , extensive and innovative program that is presented as a guiding compass for new talents to be inspired and enjoy all of them: directors, producers, animators, VFX supervisors or scriptwriters, among others.