Animal rights activists demand in Madrid an end to the "extreme suffering" of slaughterhouses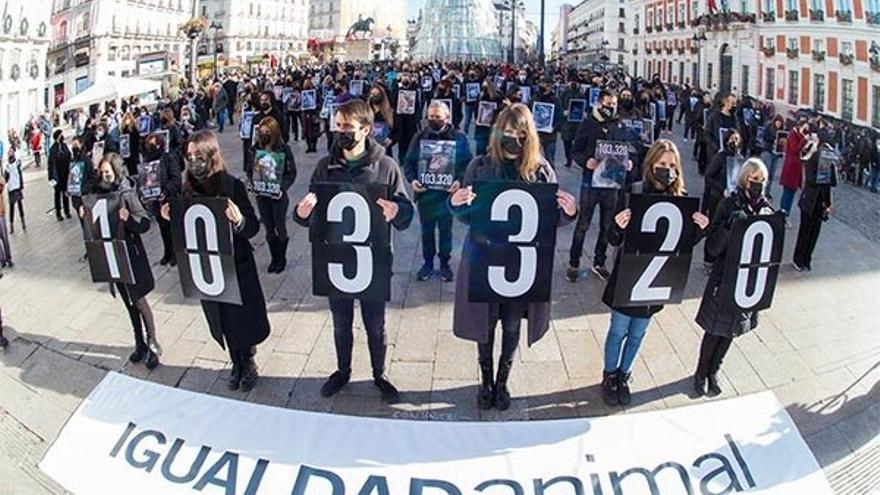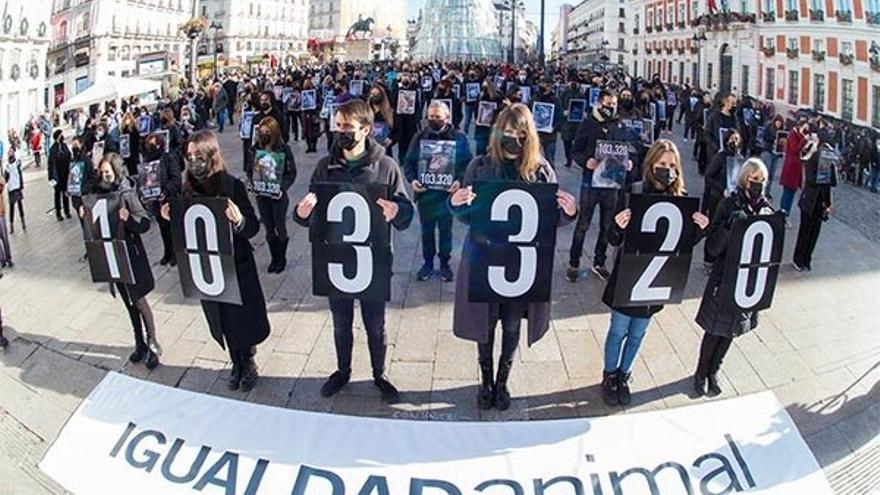 Activists summoned by Animal Equality have concentrated this Saturday on the Sun Gate from Madrid to demand the end of "extreme suffering" that suffer the animals in Spanish slaughterhouses.
As the organizers have explained in a statement, this protest is part of the International Animal Rights Day and they have held a marker counting "in real time" the number of animals slaughtered in slaughterhouses in the country until 103,320 an hour.
In line, they have affirmed that in the last year in Spain 906 million animals have been slaughtered in the country's slaughterhouses and, according to them, in "many cases" they were "fully aware".
Given this, they have demanded seven measures from the central Executive in relation to these establishments with the aim of eliminating a "avoidable suffering".
This battery of measures contemplates eliminating the exceptions of slaughter without stunning, suppressing household slaughters, eliminating the electrified bath for poultry, stunning pigs with CO2, the end of the export of live animals to countries without guarantees, install cameras in slaughterhouses and develop regulations that require stunning fish.