Angelo Sodano, Vatican Secretary of State with John Paul II and Benedict XVI, dies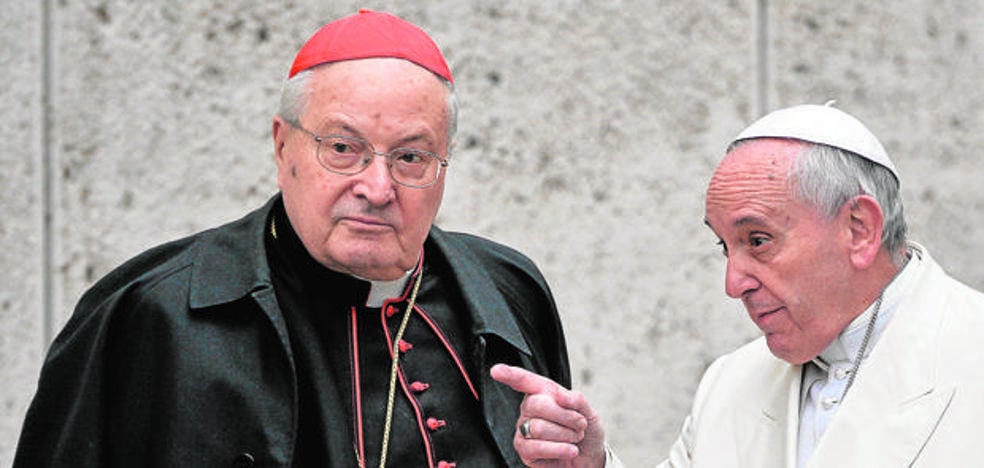 The cardinal died this morning at the age of 94 in Rome, where he had been hospitalized for pneumonia since May 9 after testing positive for covid
Cardinal Angelo Sodano, who headed the Secretariat of State for 15 years with John Paul II and Benedict XVI, died this morning in Rome at the age of 94.
As reported by the Vatican News portal, the also dean emeritus of the College of Cardinals was hospitalized for pneumonia at the Columbus-Gemelli Hospital in the Italian capital since the night of May 9 after having tested positive for coronavirus.
Sodano served as Vatican Secretary of State from 1991 to 2006 and was dean of the College of Cardinals from 2005 to 2019. The second of six children, he was born in Isola d'Asti, Piedmont, on November 23, 1927.
His parents, Giovanni and Delfina Sodano, belonged to a Piedmontese rural family that made notable contributions to the life of the Church and the State. His father was a member of the Italian Parliament from 1948 to 1963, for three terms. The Italian cardinal completed his philosophical and theological studies at the episcopal seminary of Asti, but it was in Rome that he obtained his double degree: in theology at the Pontifical Gregorian University and in canon law at the Pontifical Lateran University.
In his work in the Roman Curia, he had a role as representative of the Holy See in various international meetings, such as those of the Ministers of Foreign Affairs of the Conference on Security and Cooperation in Europe. He became Secretary of State on June 29, 1991, the day after he was created a cardinal. In 2002 he was elected Vice Dean of the College of Cardinals.
He participated in the conclave that elected Benedict XVI in 2005. On April 30, 2005, as soon as he ascended the papal throne, the Pope Emeritus confirmed him as Secretary of State and approved his election as dean of the College of Cardinals, a position he held until then. Cardinal Joseph Ratzinger himself. A few months later, the Pope accepted his resignation from the post of Secretary of State. He would be succeeded by Cardinal Tarcisio Bertone.
In 2019, Francis accepted Sodano's resignation from the position of dean of the College of Cardinals. Previously, by pontifical appointment, he participated in 2014 in the III Extraordinary General Assembly of the Synod of Bishops on "The pastoral challenges of the family in the context of evangelization" and a year later, in the XIV Ordinary General Assembly on "The vocation and the mission of the family in the Church and in the contemporary world».