Ángela Molina: "Culture is a banner of freedom"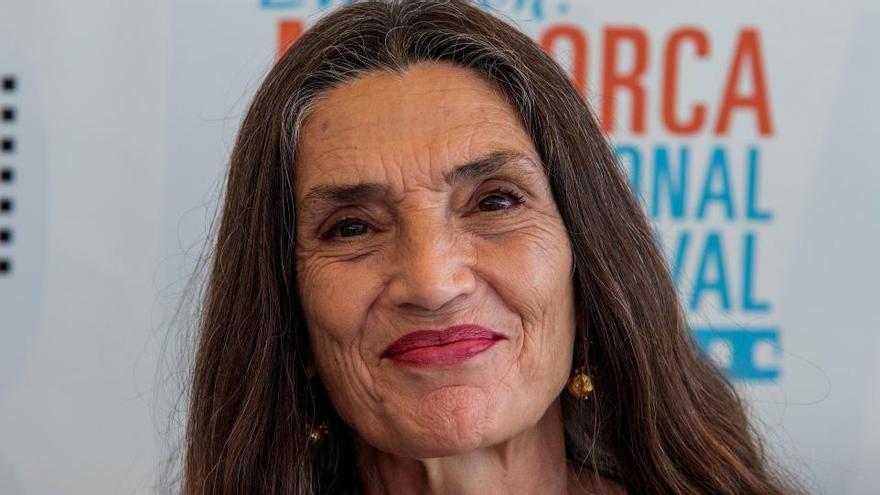 The actress Angela Molina (Madrid, 1955) this Saturday praised "the courage" of those who maintain initiatives such as Evolution International Film Festival de Mallorca despite the pandemic of coronavirusBecause, he has defended, "culture is a banner of freedom."
Molina held a meeting with the media in Palma this Saturday in which he spoke about his last film, 'Lalla Aïcha', directed by the Moroccan Mohamed el Badoui and that opens this Saturday at the festival.
The interpreter has praised the impulse of the organizers of the Mallorcan festival in difficult circumstances such as the current health crisis. "I understand caution, but i adore bravery", has underlined.
The actress of 'That Dark Object of Desire' (1977) by Luis Buñuel explained that before starting to work on her latest film I had doubts if I could embody the role of a Berber mother and he has confessed that, when "he was in Ibiza trying to decide if he was going to do it or not," he found a woman on the beach of Berber descent who he asked if she fit the role. The woman replied that "absolutely".
Despite having she needed a "coach" to help her With the Berber language, he now feels as if he "joined the culture" of that people and has assured that during his stay in Morocco to shoot, everything that happened around him was "magical".
Molina shot the film in 1983 'Bearn or The dollhouse' en Mallorca, directed by Jaime Chavarri, a film based on the homonymous novel by Llorenç Villalonga that "reflects the culture of the island", has highlighted. That shoot was an experience that he fondly remembers, because it provided him with an "encounter with history."
The actress, despite the fact that as a result of covid-19 there is "a significant percentage of projects stopped", nor do they have a "feeling of danger" when they have to work. "There is absolute control over health", has emphasized.