Ángela Cremonte: "'Lies' is a current debate made into a television series"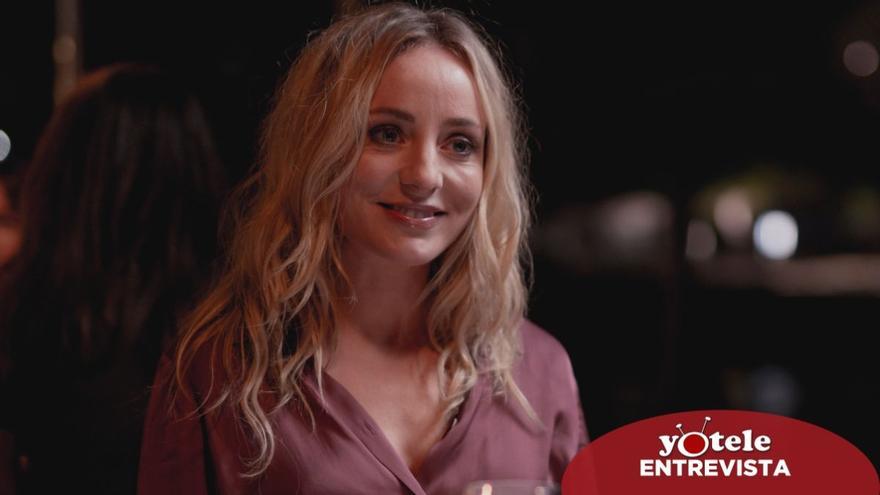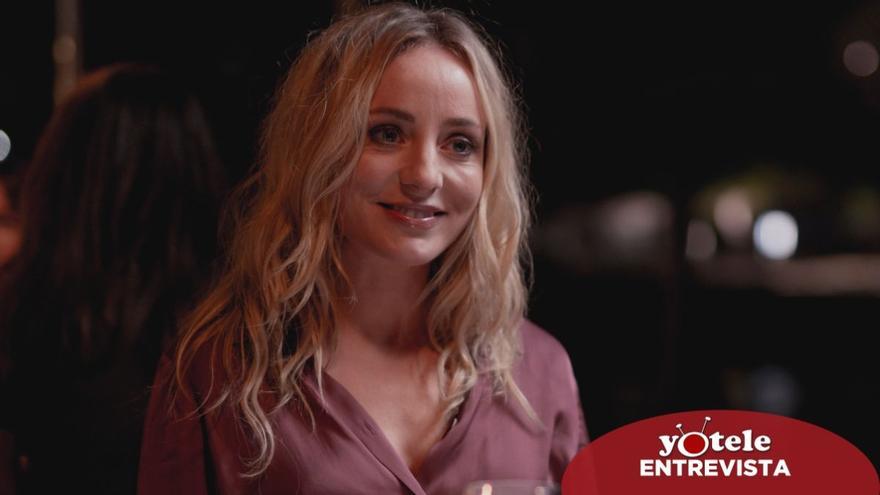 Angela Cremonte returns to Antenna 3 with 'Mentiras', the Spanish adaptation of the successful British series 'Liar'. In this thriller, the actress plays Luna Munar, a literature teacher at a high school in Palma de Mallorca and recently separated from Iván, her lifelong boyfriend, she stays one night to have dinner with Xavier Vera (Javier Rey), a renowned surgeon on the island and father of one of her students. The next morning, Laura wakes up alone in her bed with nausea and a great emptiness in her memory. What begins as a physical discomfort soon turns into a terrible suspicion: Xavier has drugged and raped her.
With the help of her sister Cata, who works as an anesthetist in the same hospital as Xavier, Laura goes to the police to report Vera for rape. Inspectors Daniela Bauzá and Víctor Silva are in charge of the investigation. The absence of other more compelling evidence reduces the case to a question of who to believe: the respectable surgeon who says they had a consensual relationship or the high school teacher with a history of complaints of harassment and psychological disorders.
Frustrated by the inability of the judicial system to lock up her rapist, Laura takes all kinds of actions against Xavier Vera on her own. The duel between Laura and Xavier will increase in intensity until it leads them to extreme situations that put their respective lives at risk. YOTELE talks with Ángela Cremonte about the premiere of 'Mentiras' on Antena 3.
What are we going to see in 'Lies' starting this Wednesday on Antena 3?
'Lies' is a fast-paced thriller of 6 chapters, which pass like lightning, in which there is a conflict and a very interesting and current debate, unfortunately, such as that of an alleged violation. Laura Munar is very sure that she has been raped after a very beautiful and romantic date with Xavier Vera, the character played by Javier Rey, and that she is absolutely convinced that he was not. From my character's complaint, the conflict is served because it shows how society makes a double judgment on the victim and prematurely on the alleged perpetrator. A current debate made series of TV.
A debate made television series that will make many people think.
Hope so. We have to debate even more on this issue because we are very green and infantilized as a society. We still stereotype the victim as a fragile, deceitful and like a lamb with its throat slit, and we condemn the alleged aggressor from minute 1 without knowing if he was or we are surprised because he does not have a bad face or a sign that says he is going to destroy life. Normally, the real aggressors are disguised as angels and princes because otherwise they could not commit their outrages. As a society we still think that "if he was a great neighbor". It would be great because he wanted to look like it because if he didn't he wasn't going to fool us all.
It is also said that "if he was a very strong person". Yeah, but if you get drugged and raped, your strength can't come into play. If one is afraid, one cannot be the owner of one's own strength either because fear paralyzes and we have the right to have it.
Is Laura Munar going to do anything to defend her version?
Yes. First, she is quite an impulsive person. It is not perfect because it is also true that victims are asked to be. They are told things like "why didn't you report in minute 1" or "you have a questionable past in your relationships." What will that have to do with it? It will be necessary to judge if they have raped me or not.
Despite the gaps she may have, which will later be discovered why she has them, she is very clear that she has been raped. She absolutely believes in justice. She has a very developed sense of justice like Antigone. She can't stand injustice, and she's going to be whatever it takes to get justice done, and not just for herself. It is not a selfish act, but it is for the possible future victims that may come later and for the past ones. That's very laoble. What I find interesting is how it has a large part of society and the system against it when I believe that the path should be made easier for the victims.
Will justice be taken out of his hand?
Laura is willing to do whatever it takes and she does it even if she is not well. As she feels that the system does not respond on time, but badly and late, and her family clings her in that way and how she can, she feels alone with the rest of the victims. She is not going to sit in her little house licking her wounds.
In addition, Laura litigates against the prototype of the perfect and well-positioned man such as Xavier.
The prototype of the perfect man that as a society we still do not conceive as an alleged aggressor because we are childish in many things. I say again: How can we think that the aggressors are going to go through life unmasked and with the face of evil? These individuals are highly narcissistic and need to maintain their immaculate reputations precisely to do with the left hand what they are not doing with the right.
It wasn't your first leading role, was it?
My first leading role was in 'Amar es para siempre' with Alfonso Bassave, but it is true that this has been very important. It has been the most challenging job I have done in my career. I have felt great responsibility, but great joy and gratitude for having done it. I have left my soul.
'Lies' is the adaptation of the British hit 'Liar'. What are the differences between the two? Did you see it before you started recording?
Yeah right. I saw her. He can't hold me. It is true that the first chapters are very faithful to the original, but then we make other decisions. We thought that the British was doing a bit of caricature and we did not want that.
The actors have participated in the project and the script like never before. It has been a great teamwork.
What do you think is the most dangerous of lies?
That they become true as Joseph Goebbels did in Nazi Germany. That is the most dangerous thing about lies: that we end up believing it.