Àngel Llàcer, "outraged" with his new position on the set of 'Tu cara me suena'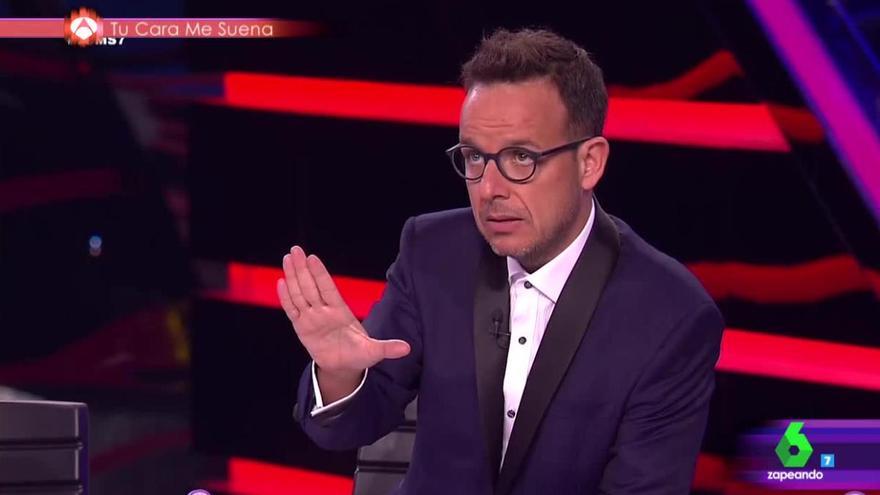 After eight months of hiatus due to the crisis of the coronavirus, 'Your face sounds to me' has resumed the recordings of its eighth edition. The Antena 3 'talent show' team has returned to work, adapting the contest to the security measures to avoid the spread of the disease. The faces of the contest could not be happier for his return and, among them, is Àngel Llàcer.
As a member of the jury, the Catalan rejoins his position with the rest of his colleagues: Carlos Latre, Chenoa and Lolita Flores. But it has come across a change, and that is, to maintain a safe distance, the Atresmedia space has decided separate him from the judges' table.
The theater director has not hesitated to take advantage of this situation to show off your characteristic humor with a fun video in which he does not hesitate to "complain" about his new position. "Look, do you know what happened? How you have to keep safe distances (…) They have separated me! In a fucking armchair, out of the way! We started like this, we are back! Yes! ", The Catalan has expressed in a video that he has shared on his Instagram account.
Llàcer's words are a good sign after the decision of Gestmusic and the chain to paralyze the recordings. As noted on several occasions Carmen Ferreiro, head of entertainment at Atresmedia, have the presence of the public was essential for the development of the contest.
However, as the situation is in Spain, everything indicates that the program will not have the presence of a live audience, so Antena 3 and the production company will have to reinvent itself to decide who decides the victory in each gala.