Ángel Gómez de Ágreda, Colonel: "Carrying a cell phone is like having a spy in your pocket"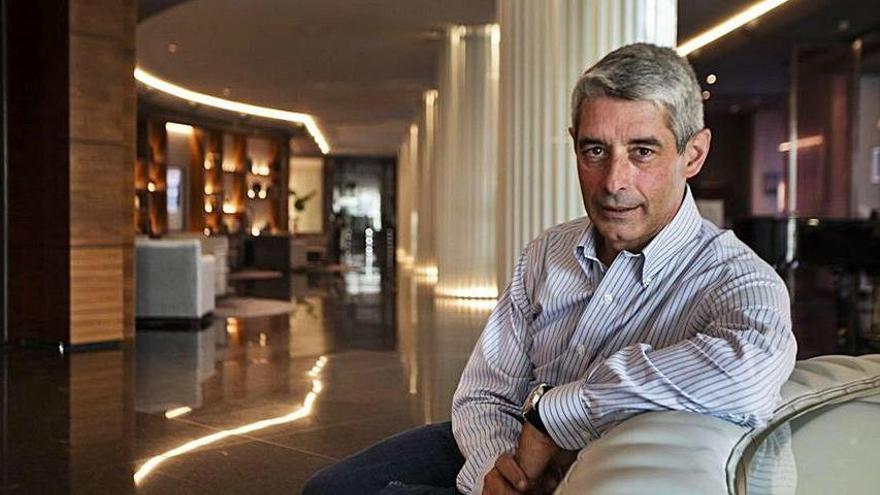 When he wrote 'Orwell World', many of the things that the Spanish Army colonel recounted in the book Ángel Gómez de Ágreda they seemed like science fiction. This Monday, while speaking at the Manuel Broseta Meeting Club in Valencia about 'Physical, digital and informational viruses: exponential epidemics', all ears were paying attention to the feeling that reality can go much further than any Orwellian prediction.
"Carrying a cell phone is like having a spy in your pocket ", says Gómez de Ágreda who, despite the risks, points out that he has two. "With our data they build the world that we see through the screens, it is a two-way window where someone sees us and also shows us the world as they want us to see it," says the head of the Geopolitical Analysis Area Dicoes. And he adds that the data "is not that it is ours, it is that it is us, what defines us."
"If someone is very clear about how you are and what you like more than you, it is much easier for them to sell you products and ideas, you lose freedom because the feeling of the world you see and the truth you form is distorted by the data you receive"says the colonel.
However, he doesn't blame the math or the famous algorithm: "It is a dictatorship, but not of the algorithm, the algorithm is used for someone from a company to get rich from our thing, the algorithm is only the instrument that someone uses to get rich ".
Finally, it states that with the transfer of this data to digital platforms "we have lost privacy and freedom". What we have done is to yield our security and freedom for instantaneity and comfort and for an appearance of gratuitousness, it indicates. At the same time, it warns of the risk for democratic states: "Democracies are based on the free choice of citizens, if this is distorted, so does democracy."