Ángel Cano, ex-CEO of BBVA, refuses to testify in the 'Villarejo case' | Economy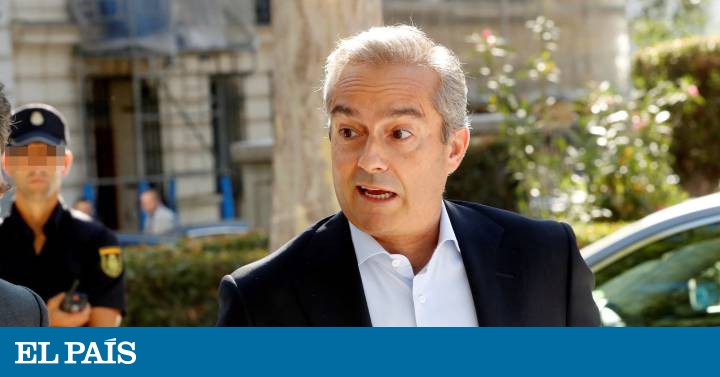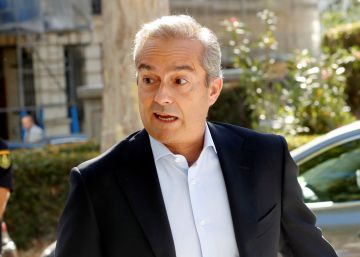 Ángel Cano, former CEO of BBVA between 2009 and 2015, has taken this Thursday his right not to testify about the orders that for more than a decade the bank made to companies of retired curator José Manuel Villarejo, currently in provisional prison. Cano had been summoned last week by the judge of the National Court instructs the Villarejo case, but he did not go when he found himself on a trip.
Cano and seven other directors of BBVA -Four of them current employees of the bank and two linked to him- have been called to testify in the last two weeks as charged for the crimes of active bribery and disclosure of secrets in a separate piece of the macrocause known as Villarejo case that investigates the alleged espionage that the police made for the bank during the Francisco González stage at the head of the entity.
Neither has Ricardo Gómez Barredo, who was also outside of Spain the first time Judge Manuel García-Castellón was quoted, according to legal sources. Gómez Barredo is a member of the board of directors of Garanti, the Turkish subsidiary of BBVA, and was previously director of accounting and relationship with supervisors. Both have reached the National Court shortly before 10 o'clock in the morning and have left soon after.
The Anticorruption Prosecutor's Office has not requested precautionary measures for the two investigated, so for the time being the only BBVA director to whom any restriction has been placed is Julio Corrochano, the bank's former security chief during González's term, who will have to deal with a deposit of 300,000 euros and the prohibition to leave Spain.
According to different recordings contributed to the summary, in 2004 the bank hired Cenyt, one of the commissioner's companies, to defend against a financial operation of Sacyr that threatened to wrest control from the then President González. The relationship lasted for several years, and included other work, according to research sources, as an order to placate Ausbanc, the association of banking users led by qualified Luis Pineda, together with Manos Limpias, of "criminal organization" -The crime for which those responsible will be tried next autumn- allegedly engaged in blackmailing financial entities.
The only director who has testified before the judge has been Antonio Béjar, currently CEO of the Castellana Norte District (the Chamartín Operation project) and previously the general director of the bank's real estate division. He did it briefly and only answered questions from his lawyer, the former judge of the National Court Javier Gómez Bermúdez. Béjar acknowledged that the bank hired the Villarejo company between 2010 and 2013 but that it did so for inquire into the patrimony of delinquent clients with the entity and to do other intelligence tasks that were also contracted with other companies.
(tagsToTranslate) Angel cano (t) exconsejero (t) delegate (t) bbva (t) deny (t) declare (t) case (t) villarejo (t) directive (t) quote (t) ricardo gómez barredo (t) ) have (t) use (t) right (t) speak (t) judge



Source link