Anfi del Mar consolidates itself as a 'realities' set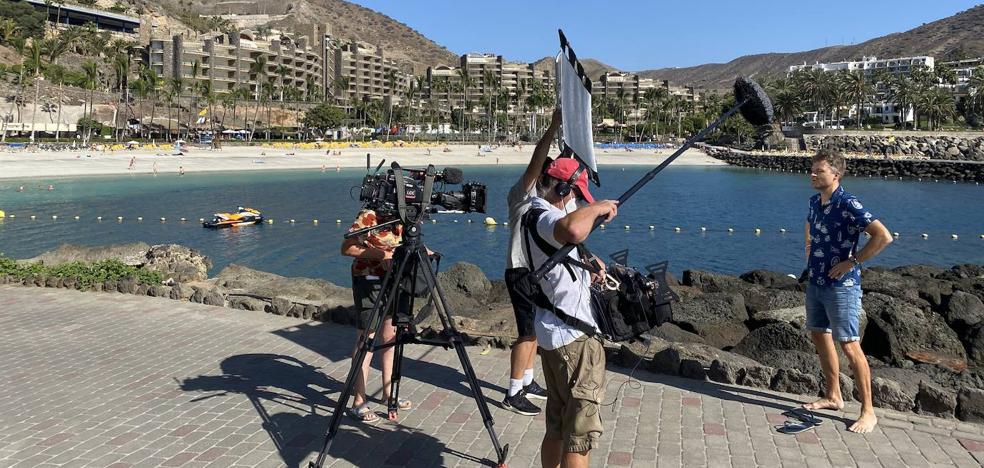 These days the tourist enclave of the South of Gran Canaria is hosting the productions 'Love Island', 'A Place in The Sun' and 'Ex on the beach'
amphi of the sea it remains a magnet for national and international television recordings. The last to join the list is the production of
'Love Island' which begins these days filming in Gran Canaria.
This program has recently been joined
'A Place in The Sun' of the British channel Channel 4 or
'Ex on the beach' of the production company MTV in which a confrontation of couples is provoked.
In the case of the British program of
'Channel 4', which has been broadcasting for more than two decades on television in the United Kingdom, chooses the island due to the "idyllic settings it hides".
From Anfi they highlight in a statement that «
the dimension that leading 'realities' have on televisionsince it represents a fantastic promotion» of the destination.
suitable and safe

«We promote Anfi as an ideal and safe place, not only for family and sports tourism, but also for
host any type of filming», indicates the same text.
For their part, the representatives of 'Channel 4' emphasize that Anfi is a «
safe destination and a unique natural setting that gives us a lot of play ».
In the case of
'Ex on the beach', its producers acknowledge that «we are really delighted to record in Gran Canaria and, of course, in Anfi, which has all the necessary ingredients to create a very special space. your location,
on the beach, and the quality of its offer are extraordinary".
For the recording of the episodes, the
maximum security guarantees against the pandemic, both of participants and workers who undergo PCR tests every week.
The projection of these programs are remarkable since, for example, 'A place in The Sun' or 'Ex on the beach' are not only broadcast in the United Kingdom, but also on other channels in Europe.
Europe, the United States, New Zealand, Australia and South Africa. Programs with the highest audience levels on the television grid.