Andy and Lucas leave music for health reasons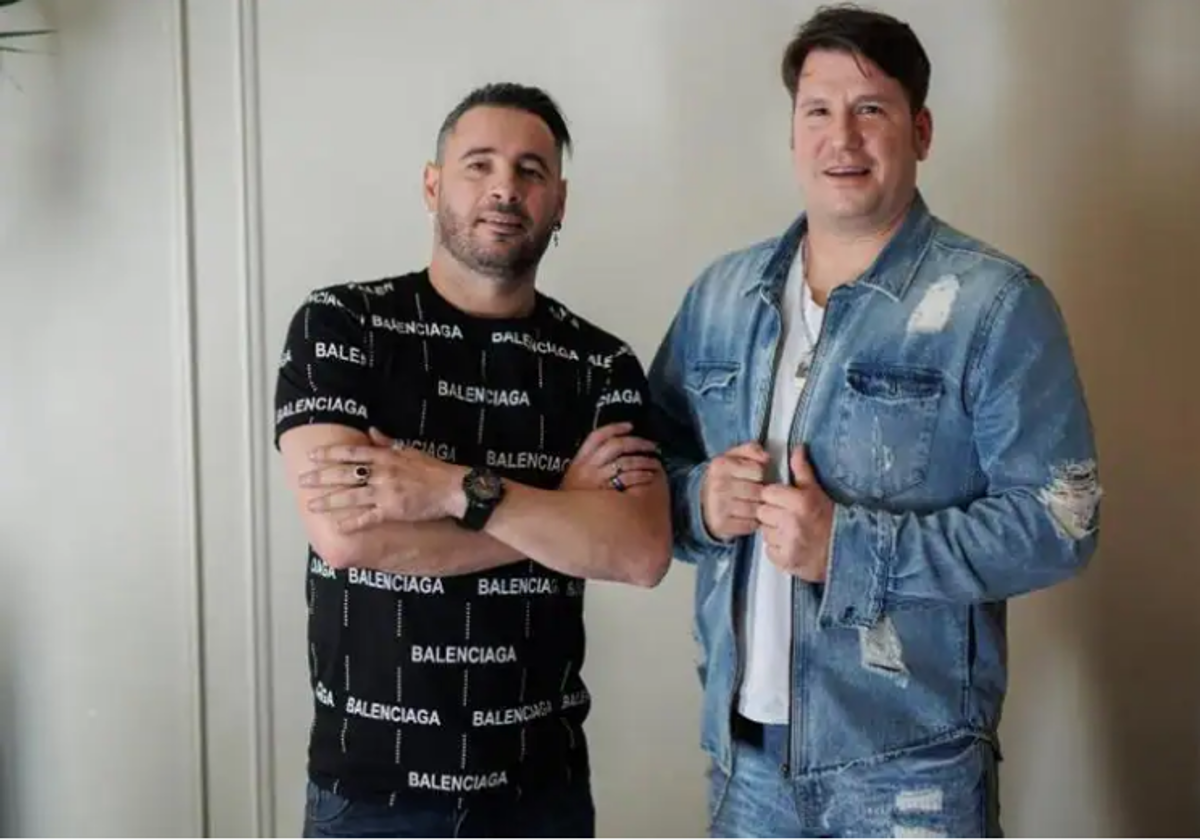 Twenty years after releasing their first album, which is called the same as the duo, Andy and Lucas announced that they will leave music in 2024 for health reasons. Lucas González suffers from heart disease that forces him to "slow down the pace" significantly, as he explained in 'El hormiguero' with his partner Andrés Morales.
They were both nervous. "I have a pinch in my stomach," Lucas began to say to explain the reason for this withdrawal. Five years ago, the duo (Cádiz, 1982) and their record company separated their paths and decided to go it alone. Lucas took the business reins of the group, which has released eight albums and achieved twenty platinum albums in these two decades. Their debut 'Andy&Lucas' alone, with the famous 'Son de amores' as the main attraction, sold more than half a million copies.
Since they chose this turn in their career, Lucas's life has been "quite complicated." "I am a psychopath about my work and I like to take care of everything, down to the smallest detail," he confessed to Pablo Motos. A year ago, he started getting dizzy and they told him that he had very high blood pressure. "They gave me medication but it didn't work," he clarified.
There he was referred to a cardiologist and, after some tests, he explained that a valve was not working well. "We have decided to slow down the pace of work," he said before assuring that it is time to "do a farewell tour and stop." A tour of four concerts: Cádiz (Gran Teatro Falla, April 20), Barcelona (Sant Jordi Club, April 27), Seville (Cartuja Center, April 30) and Madrid (WiZink Center, May 13). If these events work and they manage to sell all the tickets, they would consider doing some more concerts. "But health comes first," they insisted.
The other half of the couple stressed that it is not a separation. «It's taking a break. We don't know if we're going to come back," said Andy, who acknowledged that this year has been "monstrous" at work. "We do 80 concerts every year and then there is office work," Lucas stressed. Some efforts that caused friction between the two. "I got angry with him this summer because he wouldn't stop on the phone and I scolded him like my brother," Andy said. "He should have done like others and turned off his cell phone at eight in the afternoon," Lucas added to Motos. He acknowledged that his treatment consists only of pills and that he is "stable."
Last day

Both acknowledged that they do not know what will happen the day after the last concert. «I'm not going to stop singing. At home I will sing as much as I can like I did during the pandemic. But not getting on stage with him... I don't know if I'll have to visit a psychologist," Andy said. "He's my brother. I have experienced things that I have not experienced with people of my blood. And he and I only know what we have achieved," Lucas stressed.
In these two decades they have published the studio albums 'Andy&Lucas' (2003), ' Desde mi barrio (2004), ' Ganas de vivir' (2007), ' Con los pies en la tierra' (2008), ' I ask for the word ' (2010), 'The rhythm of the waves' (2012), 'Unstoppable' (2016) and 'Nueva vida' (2018) and the compilations 'Más de 10' (2014), 'Esencial' (2016) and ' 20 years in 20 songs' (2022).