Andrés Gimeno, a true pioneer | sports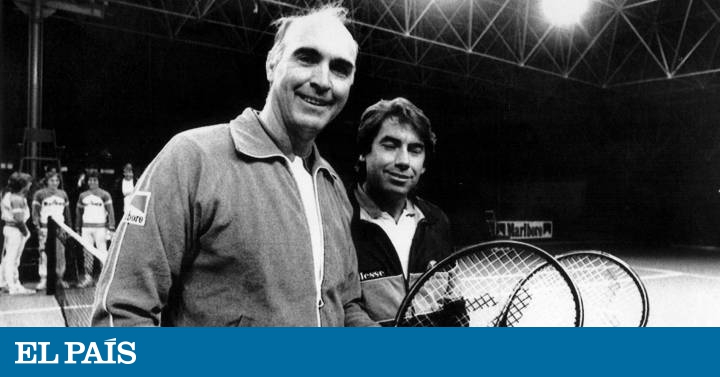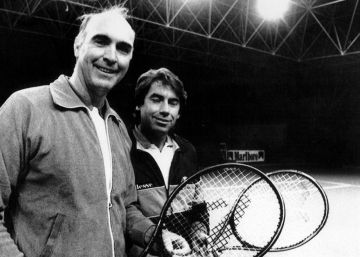 When tennis was not yet professional and only some elites knew him in Spain, the figure of Andrés Gimeno It came out of nowhere and offered a new dimension of modernity to a sport anchored in the past. Gimeno looked in the international mirror and discovered that tennis was played differently. Under the gaze of his father, Esteban Gimeno, he adapted to the new schemes until he became a professional in 1960 with the best tennis players in the world – when tennis was only amateur– and crown his career in 1972 with the title of Roland Garros, touching 35 years, becoming the most veteran player to win in Paris. Now, at 82, Gimeno has died after a long illness.
His story is of legend. He was born practically on a track, because his father was the coach of RCT Barcelona, ​​which gave him a special status in the club. He could access the tracks and shared them regularly with his best childhood friends, Alberto and Lis Arilla, children of the club concierge. There he learned to play. "If you return 100 balls I will pay you a Coca-Cola," said his demanding father. And when they were 95, I sent one that I couldn't subtract. Soon he began to stand out. He was junior champion. And at 18, thanks to the financial support of some club members, he was able to tour the Mediterranean that took him to Italy, Monte Carlo and Nice.
"Then we didn't charge to play. The tennis was amateur", Gimeno counted. "But after losing in San Remo, a manager approached me and gave me an envelope. 'As we know he has few resources, we want to help him,' he told me. There were about 2,500 pesetas in Italian liras. " At that time there were no Spaniards playing outside. Tennis had been modernized and the Spanish reference, Pedro Masip, had not evolved.
However, it was in 1958 when Gimeno took a definite step. José Luis Arilla, then 16, received an offer to develop his game in Australia. But his parents wanted Gimeno to accompany him. They spent five months together, playing with the best tennis players of the moment: Laver, Emerson, Hoad, Rosewall … "We played tomorrow, afternoon and night. We competed in exhibitions and tournaments. And they showed us the way of the new tennis, "Andrés Gimeno later confessed.
In 1960, Gimeno was not only the best Spanish player, but also one of the best in Europe. That year he won the Queen's tournaments on grass, Monte Carlo and the Godó. And right after Barcelona he received an offer from Jack Kramer to join his professional group. "You will play against the best and I guarantee you $ 50,000 in three years," he said. Gimeno could not refuse. He accepted the offer and thus gave up the possibility of being champion of the four Grand Slams (Wimbledon, Roland Garros, Australia and the US Open), banned from professionals. The troupe He toured the United States with a caravan, riding the Supreme track in the pavilions and living like real nomads. There were Pancho González, Pancho Segura, Ken Rosewall, Àlex Olmedo, Tony Trabert, Lew Hoad, Frank Sedgman and, later, Rod Laver. He became champion of the World Series.
All of them were excluded from amateur tennis until the Open Era arrived in 1968. And later, it became clear that they were the best, because they won almost all the Grand Slam. Andrés played the Australian Open final in 1969, was a semifinalist in Wimbledon in 1970 and champion of Roland Garros in 1972. "He opened the doors of the world to Spanish tennis," says his friend Lis Arilla. "He was the first professional and opened a path that later produced values ​​like Manolo Santana and Rafael Nadal. He was a great tennis player. But, above all, he was a good person. I lose a great friend. "
You can follow EL PAÍS Sports in Facebook, Twitter or subscribe here to the Newsletter.