Andreas Muñoz, actor: "It's a shame not to represent the Spanish 'Romeo and Juliet'"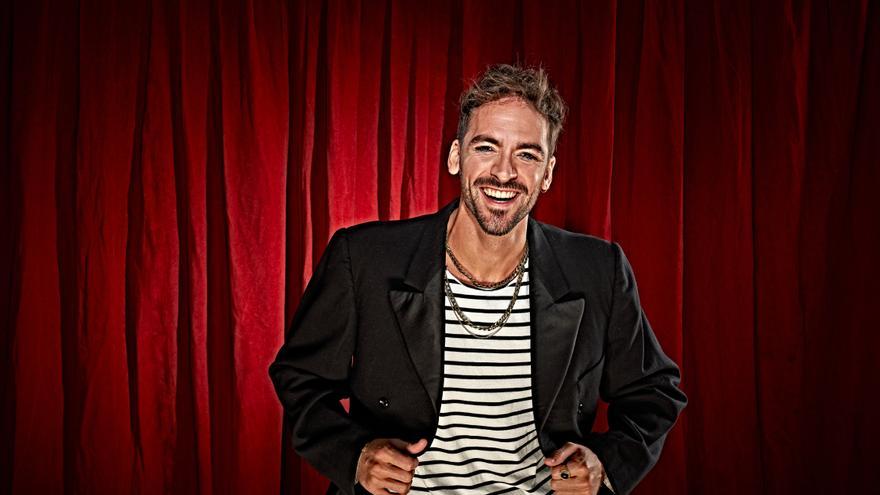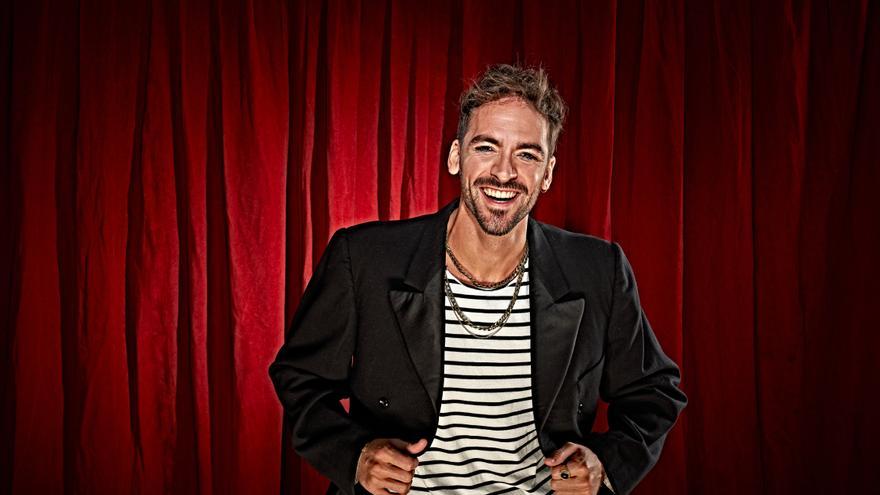 Dying of love was left behind, now it's time to enjoy for love! That was the spirit of Lope de Vega when writing the play Castelvines and Montesesan ode to life and the crush represented by the young couple who William Shakespeare tragically immortalized. The Spanish author preferred a more hopeful future, and Sergio Peris-Mencheta decided to wrap him in the rogue touch that the Compañía Nacional de Teatro Clásico and Barco Pirata Producciones are bringing to the Cuyás Theater on Friday 25 and Saturday 26 with Andreas Muñoz as the protagonist in the role of Rose it. A character that drives him and fills him with joy, so cat that he already breathes verses, and who plans in front of the cameras since he was nine years old under the direction of Guillermo del Toro. He has grown a lot since then, he was in the United Kingdom, he returns to Spain with the Amazon series Disappeared, and while he lives passionately.
How does a text from the Spanish Golden Age become a groundbreaking contemporary show?
That is the genius of Sergio Peris-Mencheta who, together with José Carlos Menéndez, got into this adventure to transform Castelvines y Monteses into a musical that brings it closer to New York's Broadway. It comes from the adaptation of the Italian story by Mateo Bandello, from which William Shakespeare writes a tragedy and Lope de Vega a comedy. This is the first time that a play is made in verse and musical, also with a powerful Italian touch that places it in Verona. It wasn't about making a classic play, but rather that it be youthful, that it be an explosion, a party! Time flies by and the audience sings, dances and feels this first love with us. There are magic tricks, music, dance, projections, it is to combine different disciplines in one so that they have a good time and see the most classic, closest, fresh and lively theater.
Haven't purists had a heart attack?
No way. In fact, we thought it was going to happen at the Teatro de la Comedia. On the contrary, we have been told that it was very necessary. I lived in the UK for seven years and all the classics, like Shakespeare, are modernised. Most of them have told us that they loved it and hopefully the National Theater will continue betting on this type of production.
We always imagine that the seventeenth century was a bit boring, amid so much pomp, but Lope de Vega always brings that sarcastic accent at the time.
Effectively. We have always painted it that way, as something old, but it is a construction that I think does not correspond to the reality of the Golden Age. Lope wrote a comic play that was performed in the comedy corralas in a very lively environment, something that happened also with the texts of Molière.
Between Shakespeare and Lope de Vega
Castelvines and Monteses is a little performed work in Spain, do we prefer to cry to laugh at love?
It is a pity that it is not represented more. Is he Romeo and Juliet Spanish. Just as Shakespeare is represented very well in the United Kingdom and sells well, we have a brutal Golden Age with Calderón de la Barca, Lope de Vega, even Lorca is represented much more! But there are works that should have a little more impact because they are very rich and modern. I don't know why we are more interested in what is outside than what is inside. After everything that has happened with the pandemic, people want to go out, have fun and live, is what we want to understand with this work. We are 13 actors and actresses who give everything to the public, to accompany them and to accompany us, we want them to live the party just like us from the privilege of being on stage. It has happened in many theaters, in Cádiz, for example, they brought us out for bulerías.
So the expectations with Gran Canaria are similar for now.
The truth is that we really want to go to the Canary Islands. So we have high expectations. I have been told that there is Carnival.
It still doesn't have the same shine as other years.
I propose that Carnival begin with Castelvines and Monteses. People are going to go out wanting to celebrate and, whatever happens, we can celebrate a little there.
Do you prefer Lope de Vega or Shakespeare? More knowing that he is an admirer of the writer.
I don't know if I can answer this question. I have interpreted both in their respective countries. There is a brutal richness in Shakespeare, each word in English reaches either your heart or your soul and I gave life to Macbeth and Hamlet, with the latter I had to recover for two months; but it is true that Lope de Vega has a touch, it sounds prettier even though the English is precise, and this is a comedy where you come out with a rush. Also, for me, it was a dream to perform at the Comedy Theater and tour with this play.
He joined the show with only 15 days notice. After touring with him for a year, now, what is her relationship with the character she plays, Roselo?
I take each character that I play as a personal learning. I carried out a character archetype and now I have transformed, what is more, people tell me that I am a cat. We have more than 70 performances and, so to speak, it has made me grow in a beautiful and humble way. Roselo has brought me a lot of light.
Love
The light of first love.
And we can extrapolate it to any moment of life. You can fall in love with your partner, your job or the baby you have, it means that there are key moments in life that remind you that there is a little thing that changes. Roselo wants to get into the Castelvines' party, but he doesn't expect to fall in love with Julia. Apart from how he changes his life, he transforms others: they have been fighting for too many years and Roselo doesn't know how, but he wants them to join. This happens in life, there are family disputes and the new generations want to leave everything behind. We are not in this life to cause problems or live it in a dark way. Roselo has brought me light by transforming himself and those around him.
The power of love.
It is what moves the universe, since any positive energy is imbued with love. This work is an ode to love and life. I really think, seeing the atmosphere so tense that there is and with the tension and fatigue so present in society derived from the pandemic, that this gives you a boost. It has happened to me. Two weeks ago my grandfather passed away... If you've done things right, you can listen to people much more, open up your channels a little. We want to convey this good vibes.
He works under the orders of Sergio Péris-Mencheta, whose level of demand is high and always chameleonic with productions such as The Lehman Trilogyeven in the distance. What has she learned in this time? And between singing or declaiming in verse, what costs more?
Sergio is a whirlwind, a directing monster. Having interpreted, he has such great sensitivity and intuition. Just by talking to him you already learn. He has a very good thing, he lets us act within the canons and what he wants, while allowing us creative freedom, he allows himself to be surprised by all of us and knows how to adapt what we offer him in favor of the play. There is a constant sum. It doesn't restrict you, something I've experienced a lot, and the fact that it's so organic makes the verse, as corseted as it is, very lively and understandable -although we worked a lot with our verse advisor Pepa Pedroche, who was beating us up for a long time-. He is a guy who sees all the performances in each play and molds and renews the show. It is a live theater.
The most international cinema
You have extensive experience in the cinematographic world. In what format are you more comfortable, on stage or in front of a camera?
This is like asking me if I love my father or my mother more. I've been in front of the cameras since I was nine years old, but at 18 I wanted to focus on theater. I wanted to try as an actor, not only to be one, but to become a comedian. The theater gives you an energy and an immediacy and lots of stages that movies and television don't have. In the United Kingdom, practically all the performers that are trained are from theater and it has a plus, since it gives you a series of tools for character construction that you don't have in other formats. But I love cinema, theater and television. I love art, so I can't choose.
We are in a sweet moment for the Spanish film industry, how do you see it?
This is what has to happen. I know that we are valued and held in very high regard abroad. If we believe it, we will go very far. For example, I don't feel like a national actor, but an international one, that's why I went abroad to improve. For the moment, things are being done well, but they can be done better, and I hope that politicians realize all the art there is. Hopefully Castelvines did an international tour because people know Romeo and Julietbut it would be important to sell the Spain brand with the Romeo and Juliet national.
Construction site: 'Castelvines and Monteses'.
Place: Cuyás Theater, c/ Viera y Clavijo.
Date: Friday 25 and Saturday 26 February.
Hour: 7:30 p.m.