Andrea Falcón from Gran Canaria makes the Americas: signs for the Águilas de México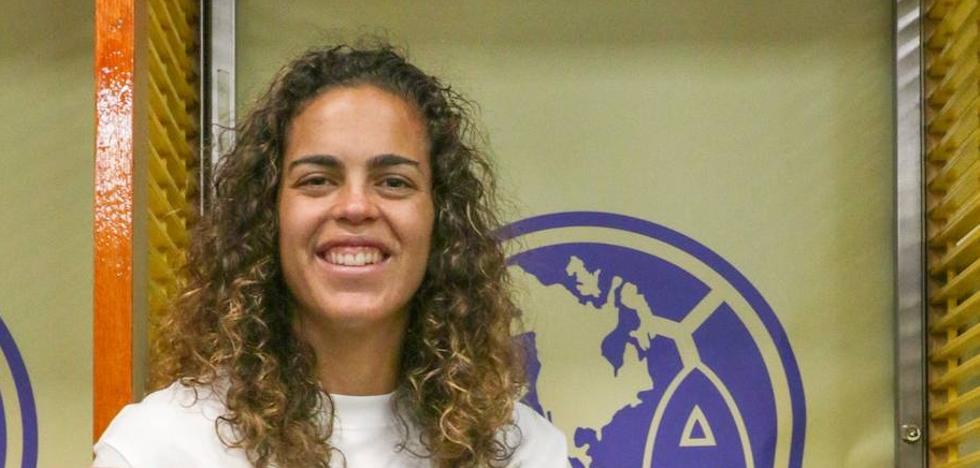 football
The international player disembarks in the Aztec league after a great career in Spain playing for Barcelona and Atlético de Madrid
The Gran Canaria forward Andrea Sánchez Falcón was announced as a new reinforcement of the Águilas del América of the Mexican women's soccer league to face the Apertura 2022 tournament.
"This is America and I'm here," was the message that the former Barcelona and Atlético de Madrid player shared on the social networks of her new team, which is led by her compatriot Ángel Villacampa.
Sanchez Falcon, 25 years old
habitual in the Spanish selectionplayed between 2012 and 2016 with the
Barcelona Spanish, a team with which he won three leagues and one European Champions League.
In 2016 he went to
Atletico Madrida group with which he remained for three seasons and won three championships.
He returned to Barcelona in 2019, but injuries did not allow him to establish himself with the team; she only played 22 games before being loaned to Levante, a squad with which she played 13 games last season.
Despite doing the preseason with Barça, Andrea Sánchez did not enter into coach Jonathan Giráldez's plans for the start of the Spanish league.
Last Saturday, Barcelona said goodbye to the striker through their social networks with a message in which they thanked them for their commitment and dedication, as well as wishing them luck in their new team in Mexican soccer.
in the America
Andrea Sanchez Falcon He will meet his former partner, the Catalan Andrea Pereira, who also arrived as a reinforcement for the 2022 Opening tournament.
Pereira wore the colors of Atlético de Madrid in 2016 and with Barcelona since 2018.
In addition to Pereira and Falcón, the team led by Villacampa has the French midfielder Aurelie Kaci, also a newcomer to the team from Real Madrid.
The Eagles are in third place in the Apertura with 20 points until the tenth day. They have six wins, two draws and one loss, they have a game pending.
On the eleventh date, América will receive Juárez FC, which is directed by the Spanish Milagros Martínez, on September 12.