Andone: "It was a fairly easy decision to come to UD"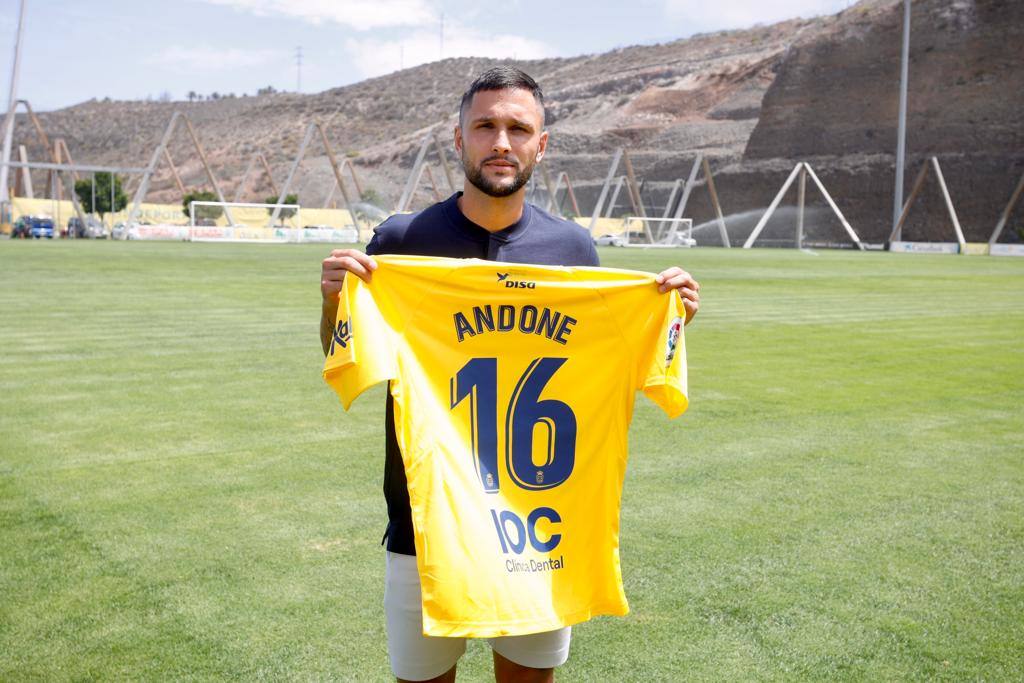 football
The Romanian striker confesses in his presentation that, "for a personal matter", he has been with the team for several years "in mind" and is glad that "fate" has brought him
In impeccable Castilian, perfect accentuation and exquisite argumentation, which at times belied his Romanian nationality,
Florin Andone stood out this Monday, in his presentation as a UD Las Palmas playerthat the decision to sign for the club "was quite easy."
«I have played twice against Las Palmas, I liked the fans, the stadium, it is always a team that I have followed due to personal commitments...
In my mind, since before signing for Córdoba at the age of 21, I was already following him. It has been fate«, was justified.
Questioned about his physical condition, he warned: «I did the preseason with Brighton, although I have not played. I have not had minutes, except fifteen minutes in a friendly.
I must be careful, get well physically. But I am eager to work and get well«.
Andone admitted that "there is a very good squad" at UD although he prescribed, in the objective of promotion to First Division, that "you have to be humble", since the season "is very long".
The striker comes from difficult years and thus admitted it with the purpose of amendment: «These are situations that happen, one looks back... I don't want to blame anyone, I've had very difficult times, I've had two knee injuries. It is never too late to reverse the situation. I want to feel loved again and grow to earn the minutes.
Regarding the competition that he is going to find, he celebrated it for the collective good: «That is the best for the team. Better for everyone. I'm used to competition. I spent seven years in the First Division and always 4 or 5 strikers and they were all very good.
Here Sandro and Marc Cardona are very good. You have to be prepared for everything, for when the opportunity comes«.