And now, where do we see 'The Ministry of Time'? | TV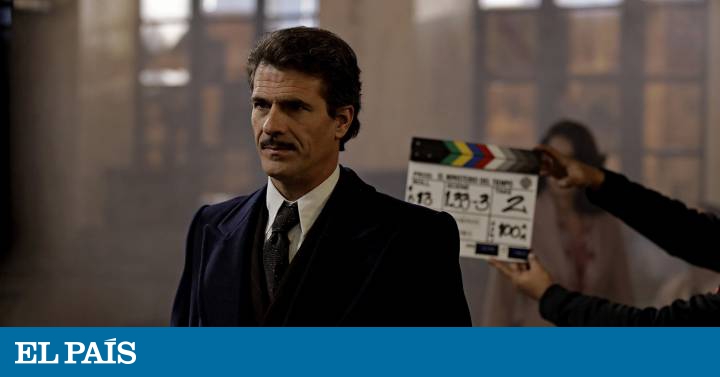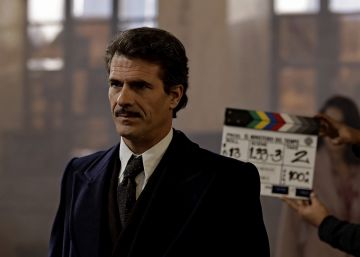 The Ministry of Time, one of the most awarded recent Spanish series, praised and loved by the public, is already preparing its fourth season. But if a viewer wants to see or remember the third installment now to refresh his memory, he can't do it. There is a curious paradox: while the doors of time will open again shortly for the patrol that Aura Garrido, Nacho Fresneda, Hugo Silva, Rodolfo Sancho and Macarena García give life to, the spectators find their doors closed. At least temporarily until TVE announces how and where it can be seen again, something that will be communicated shortly, according to public network sources. Predictably, that viewing will necessarily have to go through a payment platform.
This peculiar emptiness is a consequence of the conditions in which the third installment of fiction occurred. Created by Pablo and Javier Olivares, The Ministry of Time began its journey in February 2015 with a first season followed by a second in February 2016. The third installment, which was issued in two parts in 2017, he was begging to wait for TVE to find a partner that would give the series the necessary budget. That financial ally was finally Netflix, which contributed around 15% of the budget of that batch of chapters. In return, the international platform, which already had the first two seasons in its catalog, reserved the international broadcasting rights of the series. In addition, shortly after its broadcast on La 1, that third season also ceased to be available in Spain on the RTVE website. To see one of the most praised series of the public only fit the option of paying to an international platform.
At the expiration of the agreed time to stay exclusively on Netflix, on February 1 the series disappeared from the platform both in Spain and in other countries. The third season is also not available on RTVE (yes the previous chapters), so these days there is no way to access those episodes in streaming. Neither free nor paying.
Other Spanish Television series also require viewers to pay a subscription to a platform to watch them. If the user goes to the RTVE on-demand television service, a message announces that "this video is not available in their territory". Runaway, thriller starring Paz Vega, can only be seen on Netflix. Sand promises it was available on Amazon Prime Video in full since TVE aired the first episode and now it can only be seen on that service streaming. The three seasons of I am alive They are only found on Amazon. It is possible to think that, following this inertia, an icon of TVE like Tell me how it happened, in whose production Amazon has participated since the beginning of 2019, it could follow a similar path.
"The chains are looking for your site, looking for new ways of financing, and in the case of TVE, as it is not part of the advertising business, any income you have is welcome," says Elena Neira, a specialist in new audiovisual distribution models. In addition, these agreements allow platforms such as Amazon to increase its share of European content, still far from the 30% required by the European Union. "Amazon is the great content of Spanish fiction background content, both TVE and Mediaset and Atresmedia. With the incorporation of these catalogs they kill two birds with one stone: they get cheaper and learn the kind of fiction the viewer likes Spanish. Its maxim is to incorporate popular content into its catalog, which is seen, and they had found that Spanish fiction works very well, not only here, worldwide, "he adds.
The counterpart to the financial benefits of these agreements is the loss of TVE from part of its assets. However, according to Neira, "the viewing statistics on the on-demand television services are residual" after the first few days after their broadcast.
The dilemma facing public televisions in the era of platforms has already been raised in 2019 a committee of the British Parliament. A report published last summer by experts from the television industry highlighted the excessive increase in the costs of series productions and contracts for artistic, technical and creative teams. The co-productions of the public chain with the platforms are a way to respond to these new requests. But experts warned of its consequences: "working with low-demand video platforms presents challenges, including the risk that the BBC and other public broadcasters will be excluded from future opportunities as platforms increasingly seek to work directly with talent and producers, "said a BBC executive. They also stressed that the chains that work with these digital services are not guaranteed to keep their content on their own platforms. Issues that demonstrate that, as Neira affects, "the business of audiovisual content distribution is a business in transition right now."