'And just like that ...': and suddenly, the inspiration returns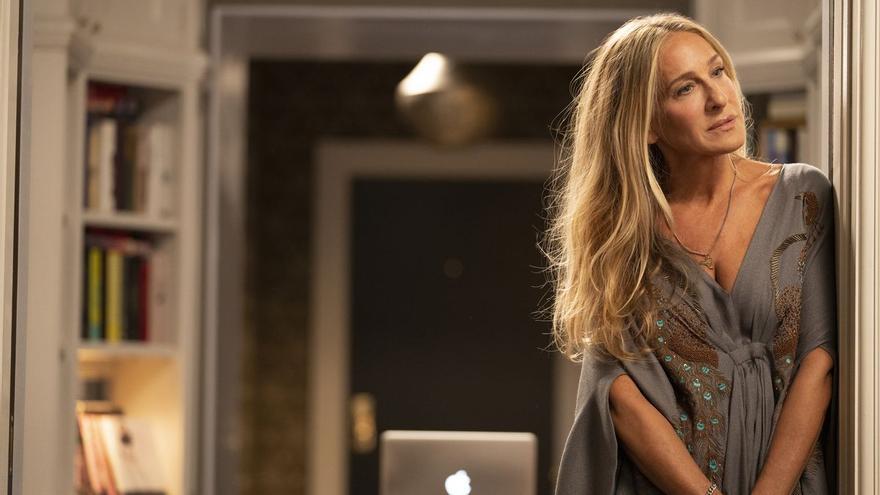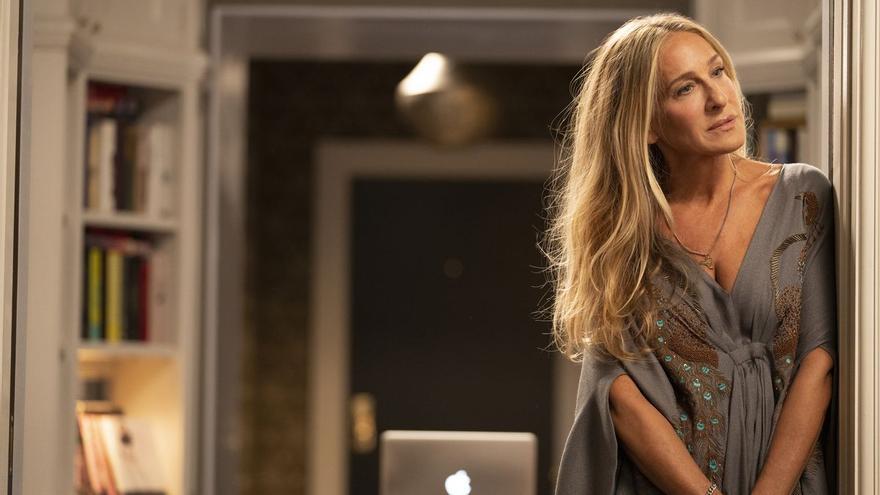 Creator: Darren star
Address: Michael Patrick King
Distribution: Sarah Jessica Parker, Kristin Davis, Cynthia Nixon, Nicole Ari Parker
Country: U.S
Duration: 43 minutes (10 episodes; two viewed for review)
Year: 2021
Gender: Dramatic comedy
Premiere: December 9, 2021 (HBO Max)
Where did we stay? Oh well maybe it would be better to forget. In that 'Sex and the City 2' with Carrie (Sarah Jessica Parker), Charlotte (Kristin Davis), Miranda (Cynthia Nixon) and Samantha (Kim Cattrall) on a privileged excursion through a Marrakech disguised as Abu Dhabi. The film, less than a pale reflection of the original series, received a critical blow, but raised three times its budget and paved the way for a third film. But the eternal rivalry between Parker and Cattrall behind the screen, together with the apparent disinterest of the second to go back to being Samantha, ruined that closing trilogy.
'And just like that…', 'and suddenly', was the connector most used by the writer and narrator Carrie to announce life changes or forced script twists. It is now the title chosen to mysteriously disguise what is, basically, a late seventh season of 'Sex and the City'. The Forced Turn: Samantha is out of the equation. This 'reboot' in the form of a miniseries (until further notice) wants to sell us that the publicist wanted to put the ocean in the middle between her and Carrie for a simple professional problem. They have not run over her with a train, as they did with Charlie Sheen in 'Two and a Half Men', but this explanation is not entirely credible or consistent with the character.
Nor is it that Michael Patrick King and his team want to get the elephant out of the room soon: Samantha's absence beats persistently in the first two chapters, skillfully written and as effective at the level of comedy as, above all, drama. From the beginning, the dialogues advance and anticipate the reactions of the spectators using self-irony. The Samantha they're talking about may be unrecognizable, but Carrie, Charlotte and Miranda are still the same, just as little fussy when it comes to removing flaws or smiles between them.
Racialized and / or 'queer' characters
Only the ages change: now the friends over 50, with the nuances that it presents. And also the times: we are in a 2021 in which a Manhattan as white as the one in the first series would not strain, nor as much heteronormative insistence. And suddenly, in the lives of Carrie, Charlotte and Samantha intertwine with force until four racialized and / or 'queer' characters. So far we've met three: documentary maker Lisa Todd Wexley, aka LTW (Nicole Ari Parker as a kind of black equivalent of Charlotte); Professor Nya Wallace (Karen Mittman), who teaches Miranda for a master's degree in Human Rights, and stand-up comedian Che Diaz (Sara Ramirez), who presents a podcast on gender and sexual roles with Carrie as collaborator. We have said "with force": the authors of the series insist, as if wanting to show that they are not symbolic creations, on giving these new characters as much relief as possible. To make room for them, he skips from 30 to 43 minutes per chapter, but agility is not lost.
In times as fast as we live, perhaps when you read these lines you will already know that something important happens at the end of the first episode. Ignoring it would be ideal, but it is not that knowing it will cushion the impact. It's the most devastating and best-designed emotional climax of a series to take seriously.