Ancelotti decides between Valverde and Rodrygo; Praise, it would be doubt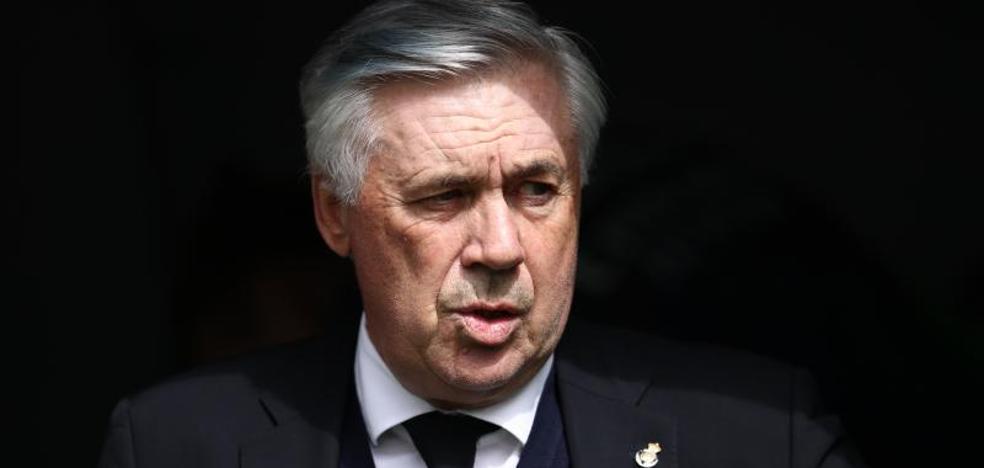 Semifinals / Second leg
The Italian, who has difficulty counting on the Austrian central defender, is torn between continuing with the 4-3-3 of the first leg and the Brazilian as the third piece of the offensive trident or keeping the Uruguayan despite the return of Casemiro to reinforce the midfield
The party for the league title is now a thing of the past at Real Madrid. Sweet memories, happy hangover, but it's behind us now. Two days before the decisive second leg of the Champions League semifinals against Manchester City, the Champions League challenge focuses all eyes on Valdebebas and has Carlo Ancelotti, soul of the celebration of the alirón, plunged into a deep debate.
With the return of Casemiro, watchword of Madrid in the midfield position and notable absence at Etihad, Carletto must do without one of the starters in Manchester. The question focuses on maintaining his favorite 4-3-3 from the first leg, giving continuity on the right side of the offensive trident to Rodrygo, author of a double against Espanyol and in top form, or on the other hand keeping Valverde in order to reinforce the core, as he has done in some of the most momentous matches of the course -the two quarter-finals against Chelsea or the second leg of the round of 16 against PSG-.
The rest of the positions of the starting eleven seem much more defined, with the exception of Militao's companion in the rear axis. Alaba risked into 'sky blue' territory and paid for it with a disappointing performance in the first half, before suffering from adductor problems and being replaced by Nacho at half-time. The Austrian center-back did not jump onto the pitch at Valdebebas along with his teammates this Monday and is a serious doubt for the comeback attempt against City, which can open the doors to the final in Paris.
Ancelotti is not the only one yearning for the recovery of one of his pillars. Guardiola also rushes the deadlines to have Kyle Walker and John Stones, absent in the match that City took on their visit to Leeds over the weekend. The demand for the pulse at the top for the English throne against Klopp's powerful Liverpool puts the physical capacity of the 'citizen' squad to the test.
The Catalan coach, who in the absence of Walker already forced Stones at the Etihad, has learned his lesson well after this daring forced him to improvise on the fly. The English defender relapsed from his injury and forced the use of Fernandinho as an emergency right back. That's where Vinicius found the vein with which he sowed terror to make it 3-2. Guardiola, a methodical technician like few others, does not even consider granting a similar vulnerability again in his refined tactical framework.