Ancelotti, after winning the Clásico: "It was a practical and intelligent match"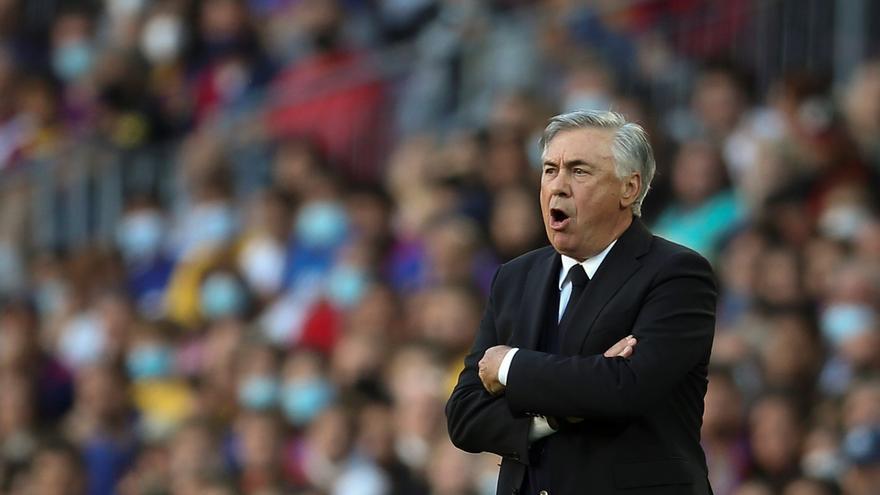 The Real Madrid coach, Carlo Ancelotti, has celebrated the triumph achieved over the FC Barcelona at the Camp Nou in a Classic (1-2) where they were "practical and smart" to add three gold points that place them leaders in the standings, with Barça 5 points behind.
"It was a practical game. Intelligent. Defensively very well. We have failed in some passes but we have been effective against. The team has quality and we have to enjoy it. The game was difficult, Barcelona has complicated it. Having won it leaves us happy, "he said at a press conference.
Ancelotti, after this victory in the first Clásico of the season, said he was "happy". "It is the most important match. We are happy, but unfortunately it is only three points. I don't like getting into the other team, we came out well and so did they. You can not blame anything, "he alleged.
"I'm always scared. He was not terrified, but in the second half, Barcelona pushed a lot ", acknowledged the technician. "We are solid in the area. The last situation, after the second goal it is thought that the game is over and not," he warned his players, who ended up conceding 1-2 near the end of the game.
As for the scorer David Alaba, crucial when opening the scoring in the first half, he assured that he has enough quality to make that type of hit. "Usually he is not there when he plays central, but that hitting is a quality that he has. He has found the space and has finished very well," he celebrated.
He also believes, after this victory, that they are ready to compete for everything in LaLiga and in the 'Champions'. "We can compete against the best. The team is very solid, we have to be more solid a little later. We have played against a great team that has played a great game. We have suffered, but not losing control when we don't have the ball is a virtue, "he argued.