Analysts Limit Evergrande Risk, Rule Out New Lehman Brothers | Markets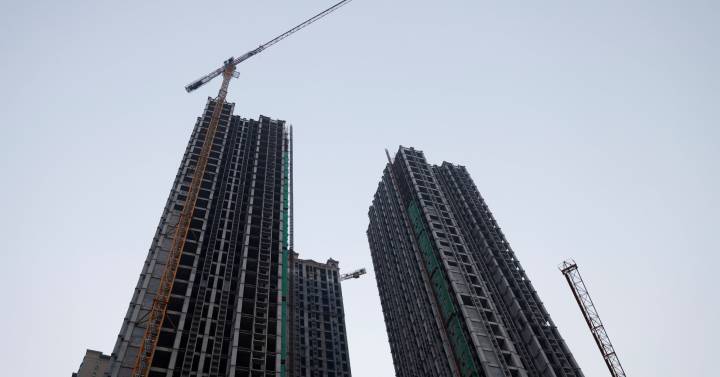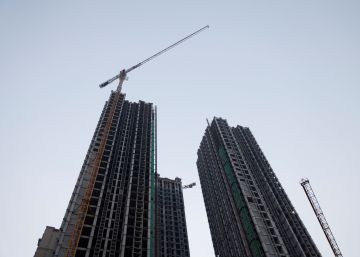 It is the question that market operators from Sydney to Moscow are asking: is Evergrande the Chinese equivalent of the Lehman Brothers bankruptcy, which was the height of the 2008 crisis? The second largest Chinese real estate company is on the verge of beginning to default on its debt and many fear that this is but the first piece of a domino that will drag down many other companies, and that it will damage the growth of the Chinese and world economies.
Despite fears, the Barclays analytics team yesterday dismissed that comparison entirely. Neither Evergrande is relatively as large as Lehman Brothers was, nor does it have as many interconnections with other financial entities, nor is its decline likely to produce a large-scale contagion effect. A mantra to which they joined from Citi: "We do not see the Evergrande crisis like Chinese Lehman" because the authorities will probably avoid the systematic risk "to buy time", they pointed out.
Barclays experts recall that although it is true that Evergrande has liabilities of more than 300,000 million dollars (256,000 million euros), its composition is not the same as that of Lehman's battered balance sheet.
Bank loans represent less than 12% of total debts and commitments. "Even if there was a strong economic slowdown, it is difficult to argue that the delinquencies generated by Evergrande could pose a systemic risk for the Chinese banking sector," the report explains.
The other big question is whether Evergrande is just the tip of the iceberg, and could be signaling future bankruptcies of other Chinese companies. For Barclays analysts, what happened with that firm cannot be extrapolated to other Chinese real estate companies and developers. S&P, by contrast, believes that the Evergrande case "could shake investor confidence in the Chinese real estate sector and for the high yield markets."
"Evergrande's balance sheet is not a good indicator of the situation of the Chinese real estate sector, because its indebtedness has grown much faster than that of its competitors and, in addition, its profit margins have sunk for years, something that does not happen with other companies ". Although, from JP Morgan they suggest that there would be some other Chinese promoter whose bonds would already be under pressure and would have to face some maturities in the short term.
Calm due to the closure of the Beijing Stock Exchange
After the strong corrections on Monday, the stock markets experienced a recovery day yesterday. In part, because the main parks in China were closed, due to the Mid-Autumn holiday. Investors will be watching today for the evolution of Evergrande stocks and bonds, which have been depreciating for months at the risk of bankruptcy.