Analysts keep Sabadell and BBVA in pools for new mergers | Markets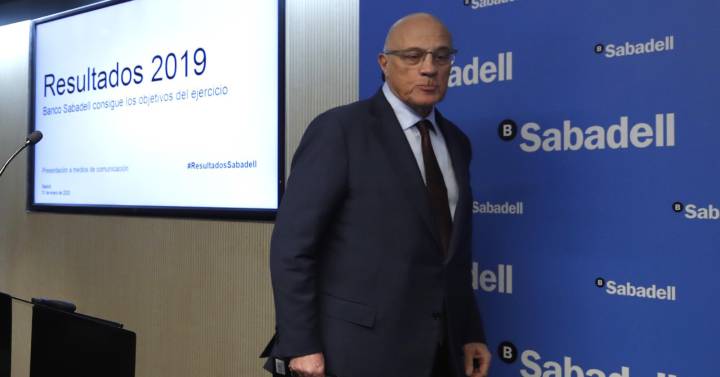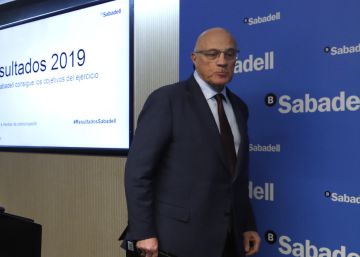 The breakdown of negotiations for a merger between BBVA and Sabadell now leads analysts to speculate about the destination of the funds obtained by BBVA from the sale of the US business and where Sabadell will move to.
From Renta 4 they point to the possibility of BBVA buying the 51.5% of Garanti Bank that it does not control or the purchase of some other small bank in that area. The market has welcomed the sale of the United States mainly due to the price well above the valuation, however, it somewhat calls into question the fact that now emerging markets (Mexico, Turkey) have a greater weight within the Group in terms of contribution to the income statement.
"If he chooses to buy something in Turkey, like everything else, it will depend on the price, but the market may not take it well. We do not contemplate an extraordinary dividend with part of the cash generated beyond that already announced from the share buyback program," he explains the analysis firm.
As for Sabadell, experts also believe that it will seek alternatives to this failed integration with BBVA. Bankinter's analysis department considers that Sabadell will look for alternatives in a market where there are already "very few potential candidates for integration" but they consider it unlikely that the entity chaired by Josep Oliú can continue alone, which from their point of view "reduces validity to the strategic plan you can present. "
Now, Banco Sabadell is considering going forward alone, after giving up the negotiations with BBVA for a possible merger, and intends to develop a new business plan that will prioritize the domestic market, with which it could consider getting rid of TSB , its British subsidiary.
Renta 4 highlights that the cost savings derived from the efficiency plan will lead to a cost reduction of 5% in 2021 with total cost savings of 170 million euros, of which 135 million euros would correspond to Spain.
In any case, experts agree that Sabadell's price will continue to correct in the short term, taking into account that it has accumulated an 80% revaluation in the last month, and has fallen by 11% from the highs set in November.
Other experts do not rule out that Santander is now the one who decides to move, despite the fact that last week the president of this entity ruled out that they are thinking of a corporate move. Pablo García, from Divacons, does not rule out that Santander could consider taking the baton and trying a merger with Sabadell that "would return it to leadership in Spain. Let's not forget the government and ECB support. An offer at 0.60 euros per share would seem to us reasonable and generating synergies ".
Following the announcement of the breakdown of merger negotiations, some analysts have revised their recommendations for these banks. Alantra Equities has cut Sabadell to sell from neutral. While Bankinter withdraws its tactical buy recommendation on both stocks and cuts its recommendations to sell.