Anabel Pantoja's spicy confession that has stunned her classmates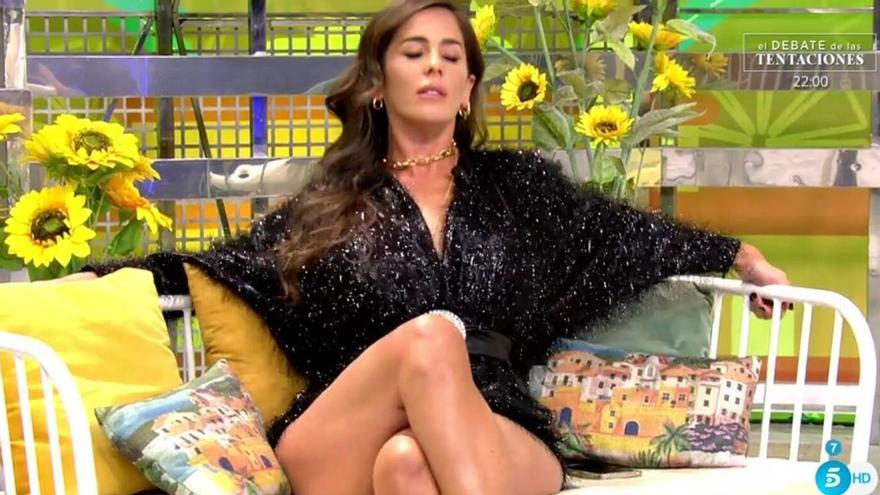 Anabel Pantoja has left Gran Canaria to return to work.
The "Sevillana adopts in the Canary Islands", as she defines herself in her Instagram biography, she has returned to the set of Save me to return to his work schedule and reconnect with his audience after a few months away of the small screen.
A week ago, Isabel Pantoja's niece goes almost daily to the set of the afternoon program of Telecinco and there he returns to show his usual self-confidence giving the audience unique moments and social networks with a good battery of memes that spread like wildfire.
In fact, the companions of the influencer they recognize that Anabel has arrived with charged batteries and this is evident in the happiness that the collaborator radiates.
In addition, the Sevillian seems willing to work her ass off every time she steps on Fuencarral's studios and that is seen in the naturalness with which Anabel is talking about certain intimate aspects of their life.
So much so that the young woman has left her friends stunned and speechless. companions of save me when confessing how and at what age she lost her virginity the collaborator.
"I didn't stop after"
During a passage of the program, the collaborators spoke of the Fuengirola penthouse sale of Anabel Pantoja's aunt, Isabel Pantojawhich had gone up for auction and was being auctioned at that very moment.
At this moment, a fun and daring Anabel shared with her classmates one of the hottest memories of his life in Fuengirola when I was only 16 years old.
"When I was 16 years old, I lost my virginity in Fuengirola. I was in love at the time, it was at night after we had a drinkIn addition, my friend was with her boyfriend in the next room and it was like two at the same time, our first time, "confessed the blushing young woman.
However, when asked by Jorge Javier if, after the experience, he had not been in a relationship for a long time, Anabel, displaying her transparency, responded with a "what's up, then I didn't stop", drawing laughter from the presenter and the entire set.