Anabel Pantoja says goodbye to the year with a sensual 'topless' photo in Gran Canaria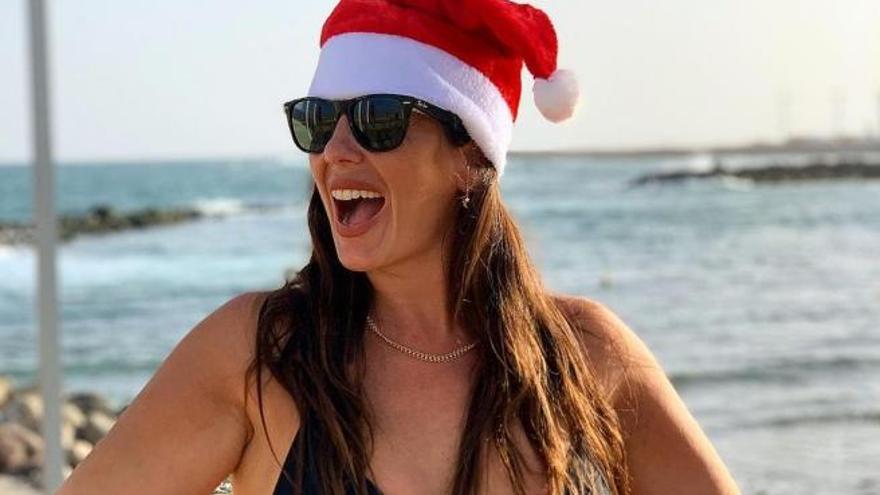 Anabel Pantoja She has been urgently admitted to a hospital a few hours after the end of the year for a fairly serious intestinal problem that will have to be intervened if her health does not improve in the next few hours. The worst of all is that some of her colleagues from Save Me have used this excuse to laugh at her and make a few jokes, something that surely will not have sat down well with the niece of the well-known tonadillera. Furthermore, he has relayed that message before the end of the year. With a text where it makes it clear that the comments haters they enter through one ear and exit through the other, has uploaded a photo showing naturally and without complexes.
"With my defects and with my virtues, including my orange skin, my cellulite and my lorcitas … ", has written Isabel Pantoja's niece in a post of Instagram, where he has also launched his most emotionally positive side: "Finishing one of the worst years of my life, but facing the bad and bringing out the good ".
Despite the criticism she usually receives for her body, Anabel continues on the warpath against stereotypes And he was not going to give the door to 2020 without first giving his fans another of his reflections on the matter.
Accompanied by two sensual photos, one front and one back, where she poses in a bikini on the beach in Gran Canaria. In the same publication he also wanted to do balance of your year, marked by the fall that forced him to have to undergo surgery and for him raw family confrontation between his cousin, Kiko Rivera and his aunt, Isabel Pantoja.