Anabel Pantoja GOES CRAZY when asked about the possible new ROMANCE of Omar Sánchez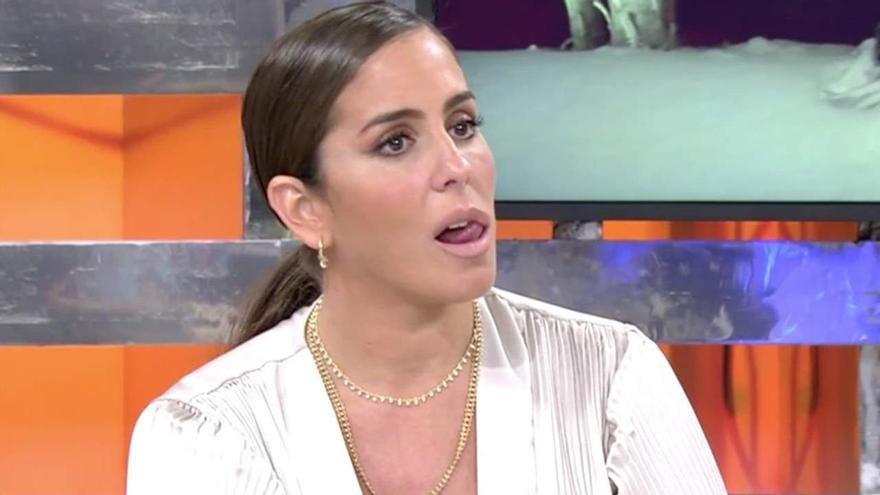 Anabel Pantoja continues to recover from his break with the grancanario Omar Sanchez.
The young woman from Seville continues to make her life away from the former contestant of survivors but, whenever she goes to her job as a collaborator of Save mehas to deal with new information that arises around the sentimental situation of her ex-husband.
The 'very niece' has made it clear on more than one occasion that she will always love the man she shared her life with for four years and with which got married in La Graciosa about five months ago, but, the reality is that the young woman could be attending how his ex-partner remakes his life with another famous from the medium whom he met in the survival reality show.
Information that the collaborator did not like at all and that has made she was very nervous during her last intervention in the afternoon program of Telecinco.
Who is the woman with whom the Gran Canaria would be forgetting the 'Pantojita de Canarias'?
"I don't want him to be with her!"
Omar Sánchez has seen how in a matter of weeks he has become the target of the paparazzi and the press after announcing his unexpected break with the 'influencer'.
Besides, his new facet of work It would position the surf instructor as a new star of social networks, a fact that would already elevate him to the category of public figure and he would have to deal with the press more than ever.
However, the young man seems to be forgetting Anabel with another well-known woman, the journalist and collaborator of "It's already eight", Alexia Rivas.
When asked about this question, Anabel Pantoja flew into a rage on the set of 'Sálvame' and, loudly, assured that "I don't want him to be with her!. Simply because I have been told we are friends, we are friends and if I see that this exists... I believe what the person I've been with for four years tells me," said the young woman, visibly upset, denying the new romance of the Gran Canaria.