Anabel Pantoja calls 'Save me' to deny that she is going to leave the program and clarifies her statements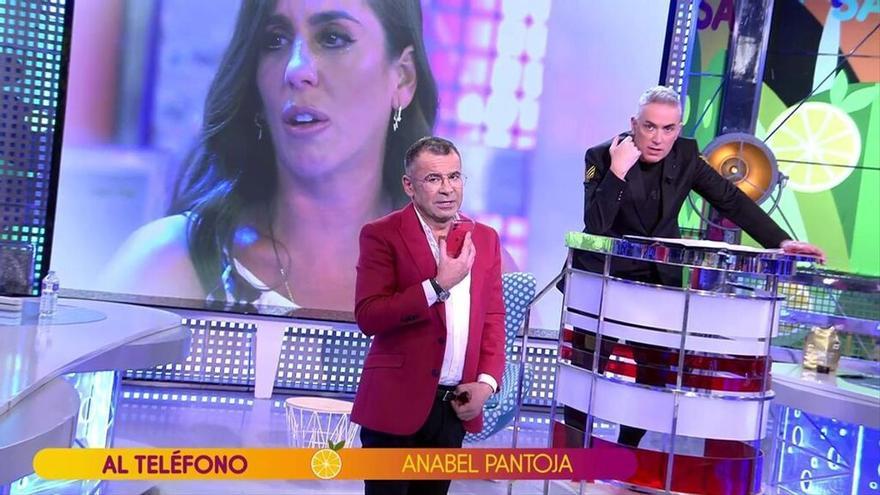 Anabel Pantoja placeholder image He has wanted to deny that he is going to leave 'Save me'. TO Through her social networks and with a call to the program itself, the collaborator denied that the statements of Semana magazine were true, which had Anabel on the cover with a headline: "I want to work with dignity"
"A pity that it is sold as an exclusive, which I did not give. Some manipulated words", wrote Pantoja in his social networks, where he clarified:" My intention was to highlight the launch of my jewels and to respond to the companion, in a respectful way, that I was earning a decent living without speaking ill of anyone I love".
From the program itself they dealt with the matter. Jorge Javier Vázquez claimed to be angry with the gathering, but because of the earpiece they explained to him that she was denying such statements. In fact, later the program itself assured that they speak continuously with Anabel "because he wants her to come back." "She doesn't rule it out"they stated.
Anabel left 'Save me' for her wedding with Omar Sánchez. Everything seemed to indicate that the collaborator was going to taker a few weeks off, Nevertheless, the publication implied that his departure was final. From the program they assure that they are already "working on a return date."
Facing the end of yesterday's broadcast, Anabel went live and claimed to feel hurt with her colleagues for not having asked her directly: "I want you to know that I have always been very grateful to the program, I have never been ungrateful and those statements have been manipulated", she affirmed. Anabel assured that she has no intention of returning to the program" for the moment "to focus on other professional facets, but she clarified: "I will never bite the hand that feeds me".