Ana Wagener, Favorite Daughter: "Acting is a profession where your self-esteem is always at stake"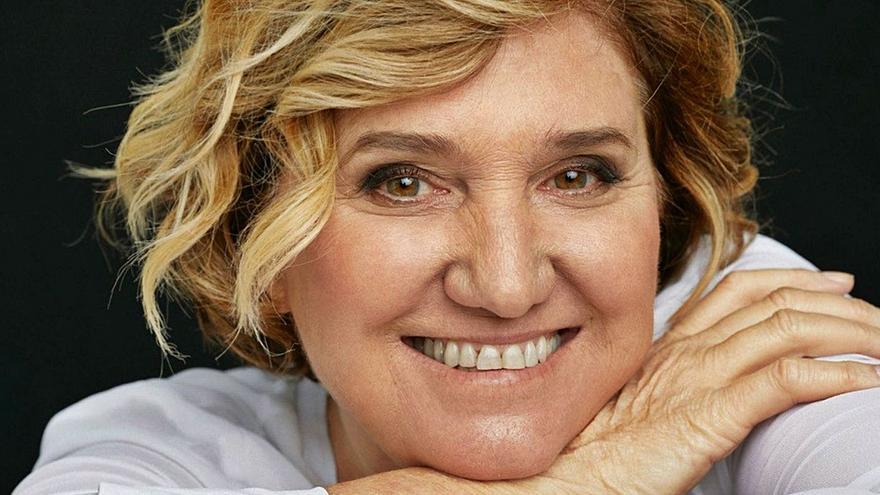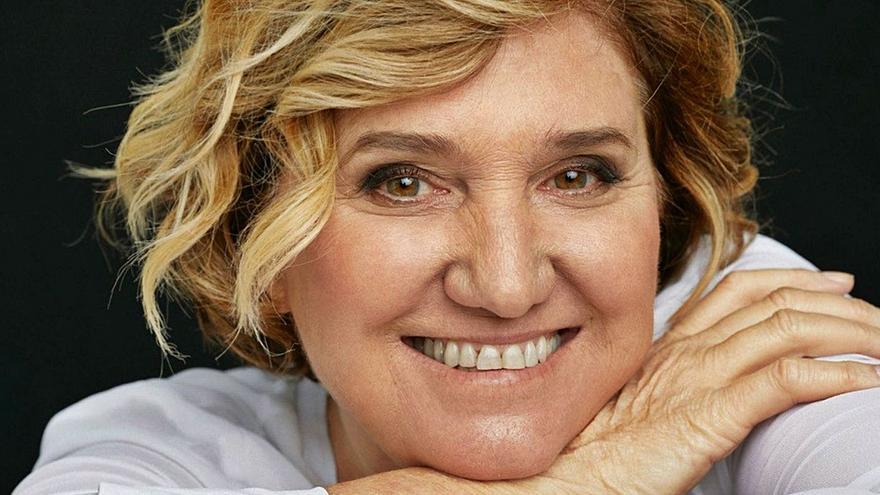 What does it mean for you to receive the award of Favorite Daughter of the city of Las Palmas?
An immeasurable emotion, something that I did not expect. In fact, when I got the call from the mayor, I was shocked. It is to receive love from the four sides of where I feel. Although I came to the Peninsula very young, I am from the Canary Islands because it was there that the girl who wanted to be an actress grew up and dreams were forged.
Specifically, she has been awarded a Goya award for best supporting actress for La voz dormida. Explain to me what it meant.
This Goya came in the third nomination out of four times that I have been nominated. The nomination is already an award because there are many of us in the profession. There are extraordinary actresses and actors and when you are singled out among four people it is already a prize for me. If the Goya is your turn, it is a dream come true, especially because I believe that when an actor works he always wants to reach the public, be as sincere and honest as possible with his work, but also the recognition of your colleagues is very important, of your co-workers, of the people who are up to date with you, working the sequences side by side so that it goes forward. So it is a tremendous pride humanly and professionally.
He has done theater, film and television in a very prolific way. In which field has your career stood out the most?
I feel like an actress that in the environment where I move I try to do my job to the best of my ability. I come from the theater because I grew up in it. It seemed very inaccessible and far away to get into the image, but the cinema came to see me at the theater because when Achero Mañas offered me to do El bola, my first foray into the world of cinema, a very popular film that opened many doors for me , it was he who saw me on the draw at the Bishop. He didn't know me at all and he wanted to count on me for the film. That's where my journey in the world of images began. I also got an opportunity in the Police series and since then I have taken care of both the image and a theatrical performance. For me the team is like the public. When a year passes and I have not done a function I notice as a void. I love theater deeply and it is in my essence, but I also feel my essence when they say action and I embody the character of the series or movie that I have to do. It's like magic, the actor's game that transforms you into the other person.
On television he has participated in such popular series as Querido maestro, Compañeros, El comisario or La Señora, standing out, above all, in the latter, right?
It has been a journey in which I have been consolidating little by little because when you start in the image, nerves are your worst enemy, when you have very little experience, you are before a team, you arrive new and are surrounded by people who have been around for much longer. First you have to learn to breathe in front of the camera. I had shorter characters, but suddenly La Señora, Vicenta, with a longer journey appeared, the first fixed character. In Police I did a discontinuous fixed, an important character, but he already caught me with the most fluid air in front of the camera. I want to die learning because, in addition, you can always improve and you have to aspire to do another take. It has meant gradually strengthening your way of placing yourself in front of the camera with the maximum honesty and relaxation possible, essential to do a good job.
Its main genre has been drama.
An actor cannot choose their main genre, they choose for you. I am often called for dramatic characters of important dimensions because it is very easy for me to express emotions. Anyway, I am a great lover of comedy. I think that the most humorous situations start from the most dramatic ones. I find it very difficult to do comedy well and in this country there are great actors for it.
Have you played leading roles in movies? And on television?
I have done Contratiempo with Oriol Paulo where I starred with Mario Casas, but I consider myself a secondary school because my career is forged with secondary characters. There are times that it has saddened me, but I also understand that, maybe it is the profiles that are needed. It is also true that now they are giving more roles to older women to face characters with more experience. It is true that I have never been an actress who has met the canons at the image level. I have not done my career for beauty reasons. I am more of an actress of character from what I have been seeing in these years. In the world of the actor you have to have your head very well positioned so that all the complexes that you can create do not transfer to you and it is not something easy. It is a workhorse that many actors have to deal with. It is a profession where your self esteem is at stake continuously, it lasts. When they call you, you are very happy, when they don't call you, nobody loves you, if they call you for little because it is a small thing … That is why you have to have a lot of strength and be surrounded by people who trust you.