Ana Torroja: "The important things in my life have been given to me by destiny"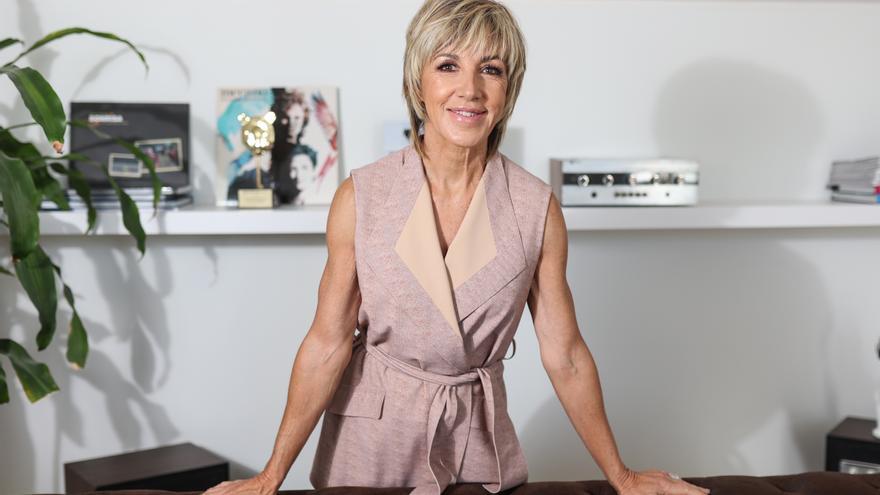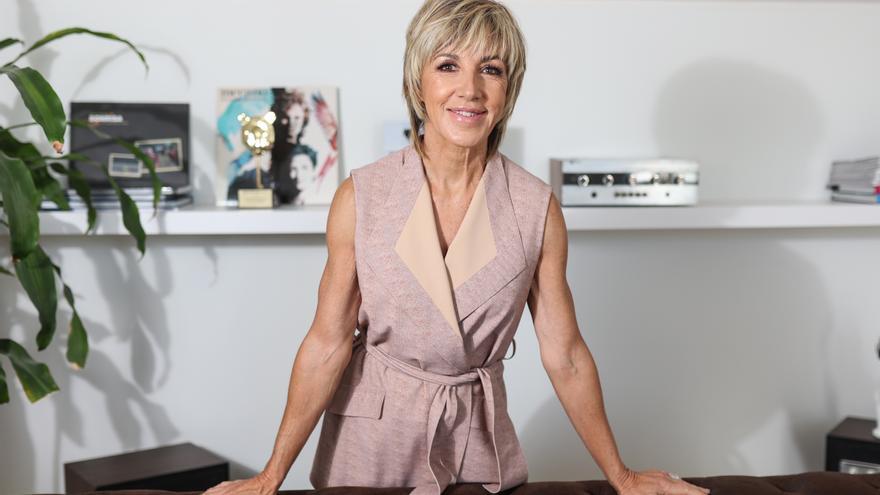 Give your opinion Ana Torroja, little friend of "forcing things", that "they arrive when they arrive", hence 40 years passed for the world to see a collaboration with Alaska, 'Hora y Cuarto', which occurred when least expected, like many other milestones of a career that these days commemorate with a new album and tour.
"I always say that the most important things in my life have been given to me by destiny because I have not looked for them", the Madrid singer sums up to Efe when remembering, for example, how she started in music as a chorus singer for José María Cano, until producer Miguel Ángel Arenas 'Capi' thought it was better for her to become the main interpreter of Mecano .
Just a few days ago it was precisely the 40th anniversary of the release of his first single, 'Hoy no meleros'. "I had only sung at home and it was strange to hear me through the headphones, with that totally virgin little voice ", recalls those days.
The song was a success (although lazy), but at his first concert, which took place in a nightclub in a town in Valencia, without a stage and on the track, he remembers with laughter that only his relatives, the owner of the place, went to see them and your representative.
"I would not advise Ana at that time because I think she has done well. She has had to live and go through what has happened, learn everything that was new to her and it gives me a lot of tenderness to remember how scared I was with what was coming. I would only tell him not to worry, that everything is going to be put in its place, "he says.
It is surprising to learn that in the years since Mecano was dissolved and Torroja began her solo career, none of the Cano brothers has ever gone to see her perform live. "Unless I have known, no; they would have warned," says the artist, who points out that she does maintain contact with them.
"We recently wrote to each other for something that has nothing to do with work. We are not in daily contact, but we do know about each other," he says.
The long-awaited encounter with Alaska
In the days of the heyday of MeccanoAlaska and Los Pegamoides also triumphed from another platform and different style. "Musically we were two different worlds, but not for that reason should they be opposites", analyzes this defender of diversity, before acknowledging that their respective followers were more reluctant to meet.
"It was frowned upon for an Alaskan fan to be from Mecano. Then everything was normalized, to the point that today we share listeners ", clarifies Torroja (Madrid, 1959).
For the same reason, for decades in which mutual admiration turned into friendship, it is so strange that both artists have taken so long to find each other on a song, as it has happened with "Hora y Cuarto", just released this week.
"Things arrive when they arrive and it is the most magical way of happening. I am not in favor of forcing anything. In this case this song appeared in the impasse of the pandemic in which we stopped the release of the album. When I listened to it, I saw very clearly that it was to sing it with Alaska, "he says.
The Hispanic-Mexican, confirms Torroja, She will be one of the artists invited to the concert that she will offer at Madrid's Botanical Nights on July 28, within a tour that will start a few days before, on the 25th of that month, at the Cruilla XXS Festival in Barcelona.
"There are places that make me more nervous, for example Madrid. Although it is one of my favorites to play, as I am shy, in short distances I am very ashamed because family and friends come. That's why I have a hard time singing with few people in small bars, but in stadiums I feel like I'm in my place, "he confesses.
Torroja will then pass through Murcia (Murcia ON, July 29), the Alicante town of San Juan (Magic Nights, July 31), Jerez de la Frontera, in Cádiz (Tío Pepe, August 5) and, in Castellón, through Benicássim (Mar de Sons, August 7).
"It all starts with a medley medley and it will be a concert in which 90 percent of the songs are known to the whole world, so it's very enjoyable to sing from start to finish, with moments for everything. I know it will be very emotional to start in Spain after a year or so without stepping on a stage and it may even cost me to sing at the beginning, "he anticipates.
Before that, On July 2, the album 'Thousand Reasons' will finally be released, which will give continuity to 'Sonrisa', his latest studio album, with songs that have already been released as 'Llama' and in which he has collaborated with young electronic producers such as El Guincho, Alizz, Atica or Henry and Mike.