Ana Terradillos calls United Podemos "rabble" after appearing in her controversial electoral video: "They have crossed the line"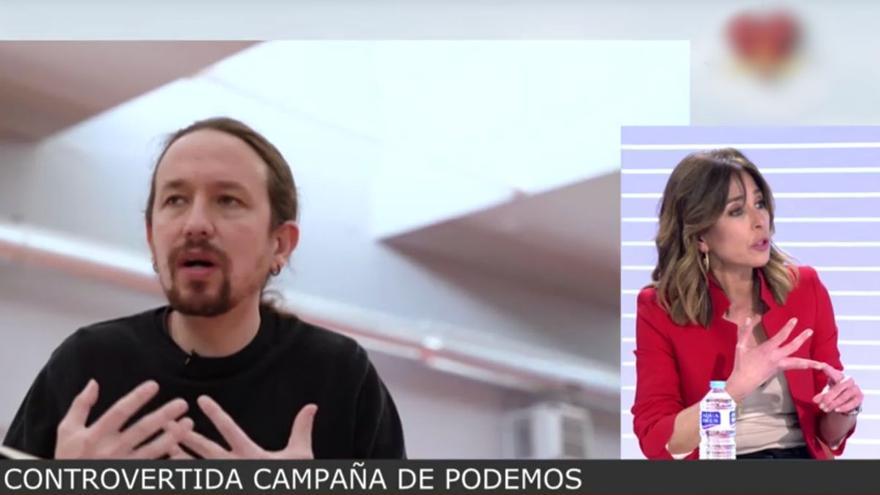 The controversial electoral video of United we can in which journalist images are used continues to generate multiple reactions. After the de Ana Rosa Quintana, Ana Terradillos has given a harsh criticism to the training led by Pablo Iglesias a collation of this matter in 'Four a day': "It is indecent, reportable and intolerable".
"They have crossed the line this time. We are all here! They have used images of journalists to make a video of an official campaign. I do not know what the reason is, I suppose it will be intimidating, I of course this … this mob, Why can't I say? I am not afraid of this rabble. I was scared ETA", assured the journalist, also asking that this type of situation not be normalized:" It is important that it be discussed in the media because these things are news.
In turn, Terradillos also recalled that it is not the first time that he has criticized something similar, regardless of who or who did it:When the PP has pointed out a journalist, I have denounced him; when Vox has vetoed media like Grupo Prisa, I have denounced it; When Bildu pointed out to journalists, I have denounced him, and now, that Podemos does it, I am not going to shut upr ".
These words of Terradillos occur after Ana Rosa Quintana made a devastating response to Pablo Iglesias this Monday for this video that Podemos has launched for his candidacy in the Community of Madrid. "Anything goes in this electoral campaign ", This morning the presenter began her editorial. Very serious, the presenter was addressing the camera: "It is extremely serious for a party like Podemos to target journalists from the official car and with bodyguards. "
The host explained that four journalists "from this program" appear in the video, although she assures that "mark journalists from across the ideological arc, an unusual act in democracy, the persecution of the press had not been seen since the Franco regime"." They target journalists with the intention of silencing us and putting us at risk at a time of great polarization, "he reiterated.