Ana Rosa's reunion with her fellow program members: "We saw her marvelous"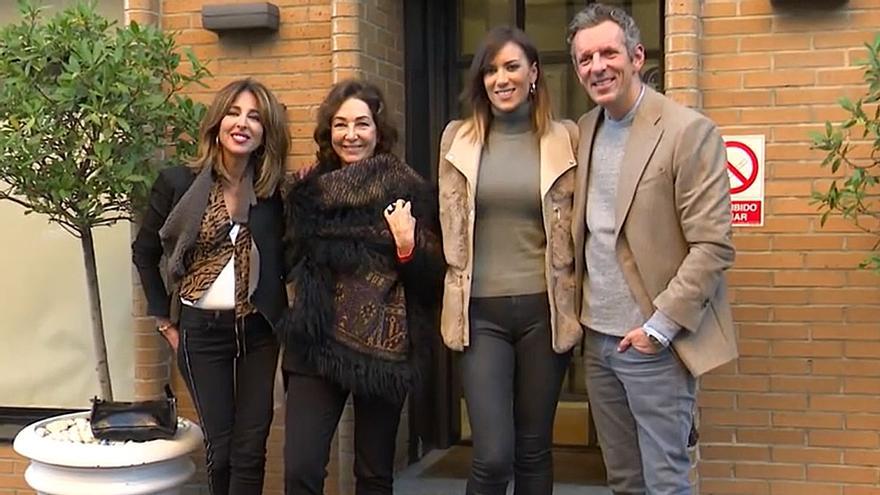 Ana Rosa Quintana she continues to stay away from television to focus on her cancer treatment. The presenter, who on November 2 announced her temporary departure from the program she presents, has reunited with her colleagues in a popular restaurant in Madrid.
Patricia Pardo, Ana Terradillos and Joaquin Prat, together with the program director Oscar de la Fuente, met with Ana Rosa this week, as the presenter has commented: "We had the privilege of eating with her and we saw it great. She is, as always, a little thinner. "
"The doctor has told him that he has to remove some things from his diet because at the moment they are not good for him, but when you get back to normal life you can do whatever you see fit", has clarified Prat during the morning of this Friday.
On the other hand, he has acknowledged that this meeting has helped all of them to stay more calm: "We take a great weight off our shoulders regarding the uncertainty caused by having a person close to whom you love and from whom you have no news. In day to day". "We saw her great, the same as always", has insisted the driver of 'Four a day'.
Ana Rosa Quintana reappeared on television last Monday to sponsor the premiere of 'It's already eight'. The journalist appeared on set to surprise Sonsoles Ónega, who could not help but get excited when he merged into a hug with her and listened to her words: "May you be very lucky, it will be a success. You are wonderful and you will do very well."