Ana Rosa suffers a fit of laughter when she hears a priest sing about anticovid measures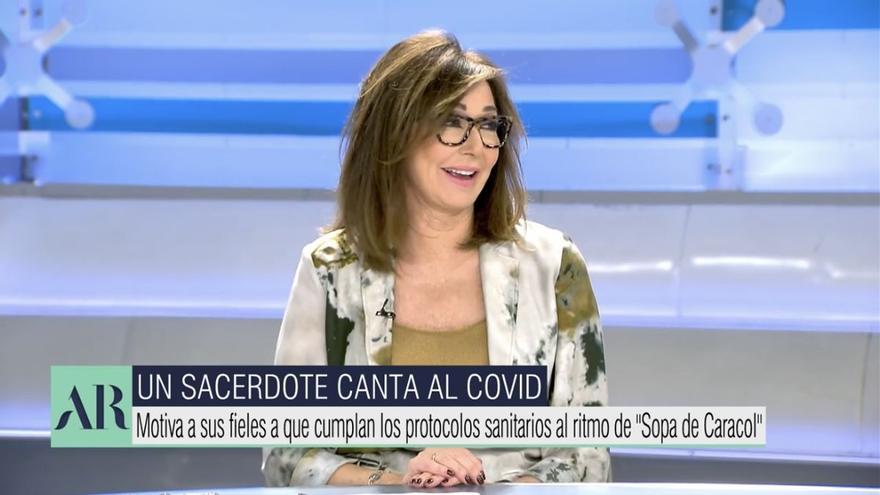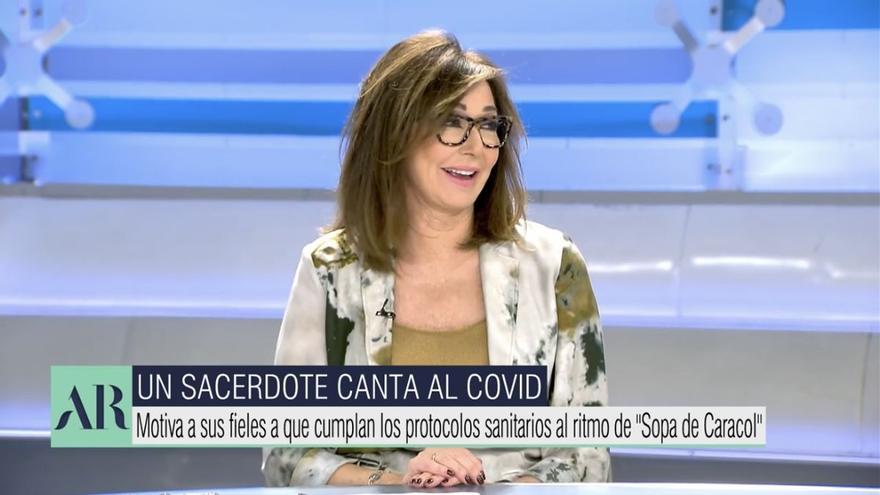 Ana Rosa Quintana happened, this Friday, one of the funniest times that he has lived in his program. The host suffered a fit of live laughter after seeing the video of a priest from the city of San José, in Costa Rica, covering a song and reconverting its lyrics to explain certain sanitary measures.
Specifically, in the video, you can see the religious singing the well-known 'Snail Soup', but with different lyrics and with phrases such as: "Without the mask, there is covid for you, there is covid for me. You have to move away, or else you will end up in the hospital and if you are careless, I will give you a funeral."
The fragment that has been seen in the program has made its presenter unable to hide the laughter: "As you take off your mask, you clap it", He has commented before assuring that he believes that it is a great way to make people understand the importance of restrictions and regulations to face the pandemic. The rest of the Telecinco format team has sent a message to the priest supporting his fun way of raising awareness among the population.