Ana Rosa, stunned by Sánchez's brief encounter with Biden: "What you can't do is lie"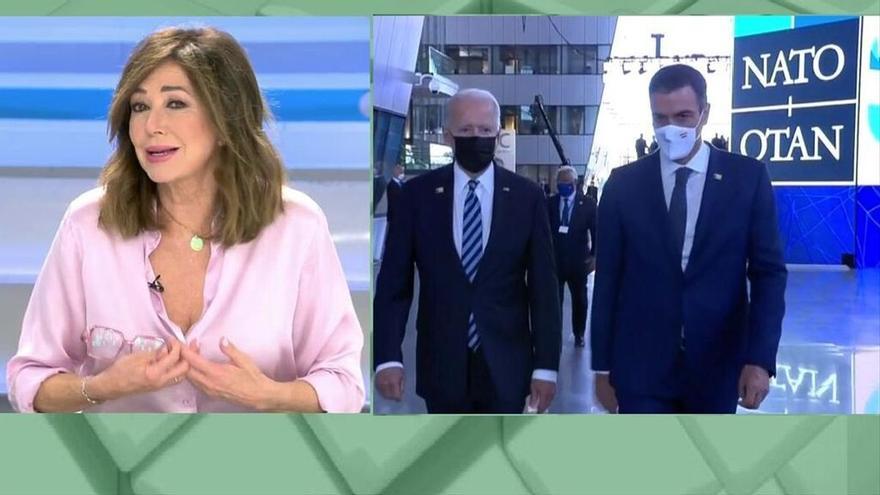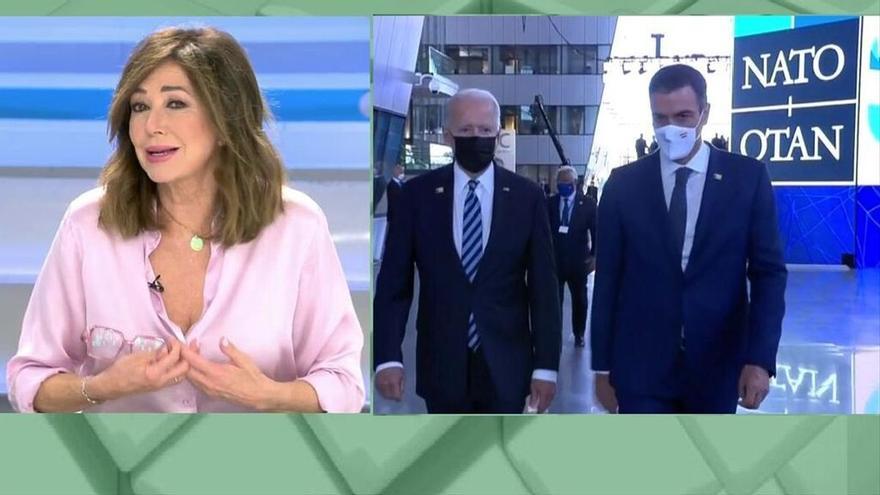 'Ana Rosa's program ' has spoken today at his political table of the brief encounter that Pedro Sánchez had with Joe Biden in the corridors of the NATO summit for 50 seconds that have been classified as a 'meeting' by the Government. The presenter has returned to be critical of the Executive and has not hidden her astonishment at the "meeting" that leaves "Spain in a bad place."
After hearing the statements of the foreign minister, Ana Rosa spoke: "Forgive me, Minister, this is not an international meeting, there was no conversation, it was a monologue. " "It is that Biden did not even look at him, only to say 'good boy, goodbye' ... and an assistant of Biden tried to separate him," said the presenter.
One of the commentators joined the criticism of Ana Rosa: "They're obsessed with the photo with Biden, because they haven't talked to him in these months.and they sell us the summit of the millennium, it is absurd. "The journalist then remarked the" three notes from the information secretariat the previous days "and pointed out:" The media that have echoed will be saying 'what a bundle you have me .
"Pedro Sánchez's departure from the photo in search of him is that it is all ... it cannot be addressed!"The driver complained again, very critical of Sánchez for his desire to get the photo with the American president: "They sell smoke permanently." "We were with a North American representative, he spoke to see if a photo could be obtained because what the government is asking for is a photo, and what they have sold us is an interview, a conversation, a meeting ... what cannot be done! is lying! ", ditch.