Ana Rosa responds to Iglesias: "They elect me every day and you named Sánchez as vice president"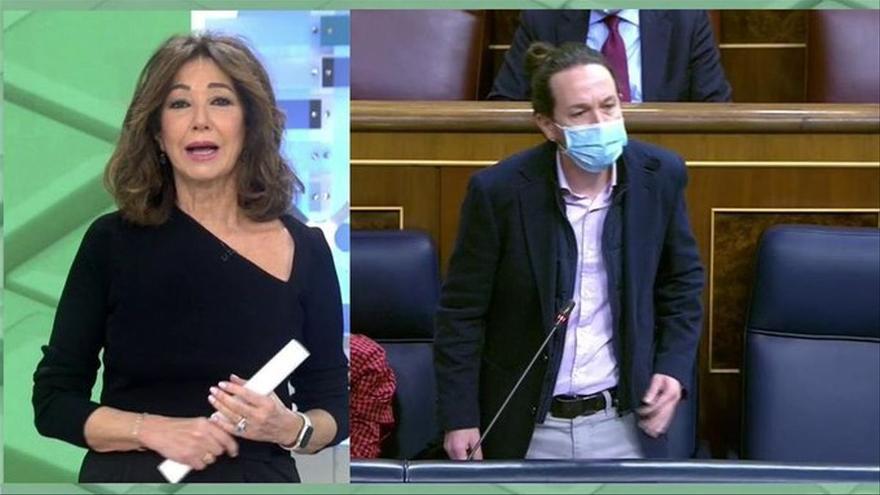 Ana Rosa Quintana has addressed today to Pablo Iglesias after the vice president called for democratic control over the press in the Congress of Deputies. The presenter has become serious against the leader of Podemos, also referring to the vandalism that the politician defends: "The radicals who protest the freedom of Hasél say they defend freedom of expression. Of course, burning streets and looting shops that are ruined by the pandemic, "he said.
"Churches demands in Congress the Gag with the critical media because he says they have more power than him ", stated the presenter, who added:" He ensures that citizens do not have any democratic control over the press and that politicians are elected by the people every four years. "
Looking at the camera, the presenter answered sharply: "Mr. Iglesias, they choose me every day, every hour and every minute, there is nothing more democratic than the remote control and you have been elected as vice president Pedro Sánchez".
"If they didn't love us, we wouldn't last a newscast. Los Telediarios that you claimed for you, "he has expressed in reference to the agreement he tried to reach with the PSOE. In addition, Ana Rose he recalls that Iglesias "grew up thanks to his interventions in these media that he now wants to muzzle with a democratic control in the style of Venezuela. What he wants is a Hello Vice President. They don't give it to him and he gets mad."