Ana Rosa reports on Ainhoa ​​Arteta's state of health and clarifies: "She has not suffered a heart attack"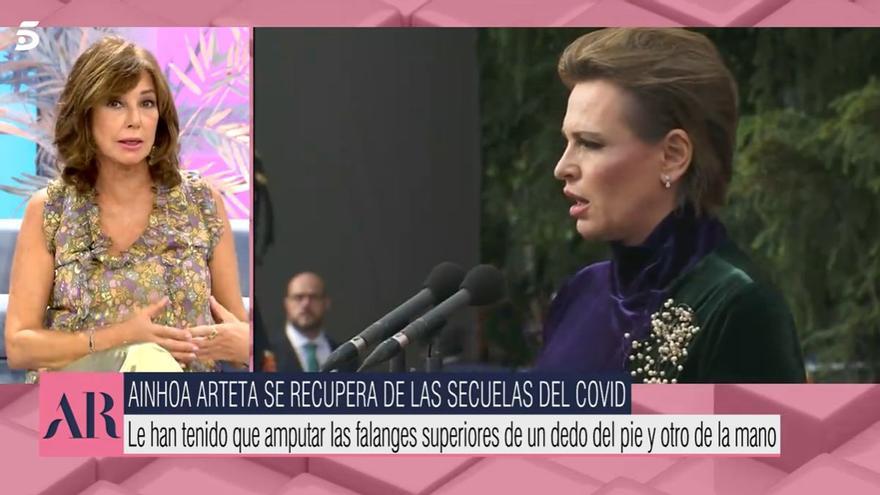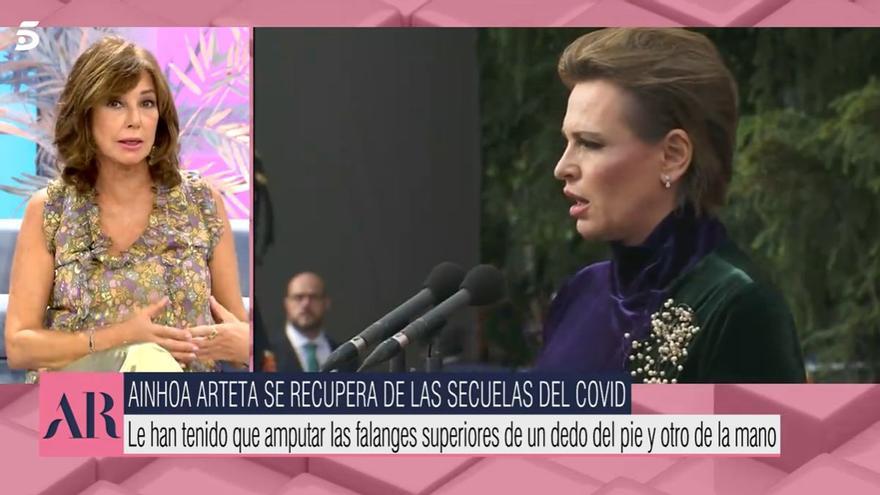 Ana Rosa Quintana wanted to clarify during the morning of this Wednesday some of the information that has been published about the state of health of Ainhoa ​​Arteta. The presenter, who maintains a close relationship of friendship with the soprano, has done so with the aim of "reassure everyone", as she herself has explained in her program.
"I was with her at the hospital the day she was discharged. She has not had a heart attack, she has had renal colic," explained the Telecinco journalist. However, he has acknowledged that his state of health became very delicate: "The stone must be in a bad place. We do not know if there was already an infection, the fact is that she had to be transferred in a very serious condition to the Virgen del Rocío hospital by helicopter. "
The soprano spent ten days in the ICU, after which she remained on the ward for a month. "At this moment he is strong, healthy. A person who has been on the verge of losing his life is taking it very well," said Ana Rosa.
On the other hand, it has confirmed that the artist has suffered two amputations: "They have amputated a phalanx of a finger of her right hand and a phalanx of a foot that does not prevent her from walking." Currently, she is "serene" and recovering in Bilbao in the company of her family and friends.
"Things are like that. I talk to her constantly and I have seen her beautiful, with strength and energy. A person who has triumphed around the world has taught us all a lesson," added the journalist. Finally, he spoke of the greatest fear that Arteta had in the most critical moments of this harsh episode: "The only thing I thought was that he would not be able to see his children again. Losing a phalanx does not like anyone, but he takes it wonderfully and with humor ".