Ana Rosa Quintana, after announcing that she suffers from cancer: "We caught it in time"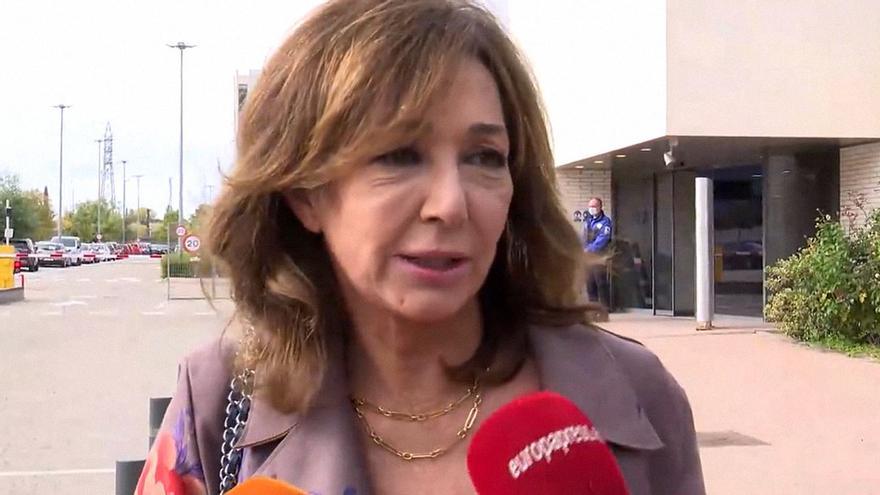 Ana Rosa Quintana he has temporarily said goodbye to viewers of his show. The presenter of Telecinco's morning magazine announced this Tuesday that suffers from breast cancer, which is why she will stay away from television for a while so she can focus on treatment and fully recover. After making this news known, the journalist has received numerous messages of support.
This afternoon, Ana Rosa wanted to respond to all those expressions of affection that have reached her with a message on her Twitter account: "All my thanks to the many messages of encouragement. Little by little I will respond, today is a day of many emotions. Of course, all positive. "" I am overwhelmed but very hopeful to overcome this pothole, I feel fortunate with so much affection. Thank you, "he adds.
When leaving the Mediaset facilities in the company of Xelo Montesinos, founder and CEO of Unicorn Content, Ana Rosa has attended the media. "I'm thinking of getting well, I'm still going to give a lot of trouble," said the presenter, who will continue to work behind the cameras: "I don't screen because It seems to me that now I have to dedicate myself a little to taking care of myself, my family, but here the partner and I have a lot of work ahead of us at the production company ".
On the other hand, he has affirmed that his family "is fine" and that everyone has "good prospects" for his recovery. "This unfortunately happens to many women and, thank God, medicine is progressing a lot," she told reporters. "He gave me his face and I stopped him quickly. We caught him very well, very on time", he added optimistically.
Ana Rosa is aware of the road ahead, but is convinced that everything will be fine. "This it is a process that we already know. I have had the entire pandemic, I have not stopped for a day and I am a healthy and very lucky person, so everything is going to be fine, "he concluded.