Ana Rosa, on the crisis in Ceuta: "Sánchez's reaction was immediate, but we have a very weak government"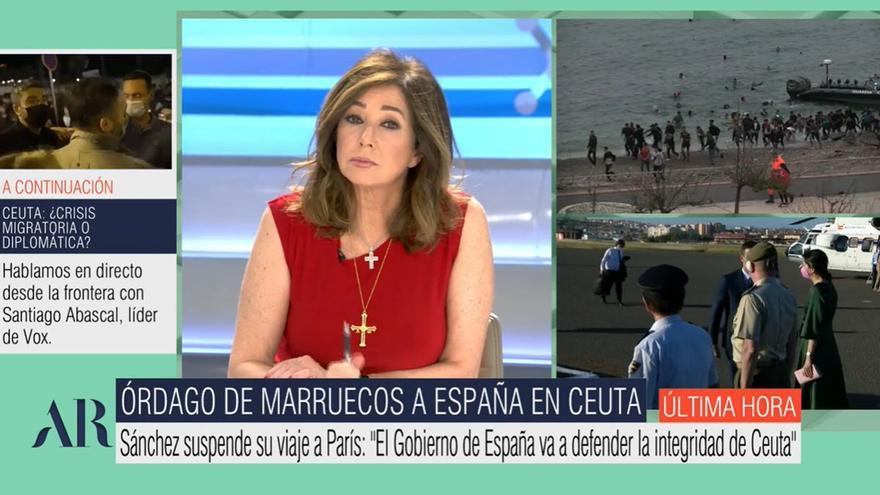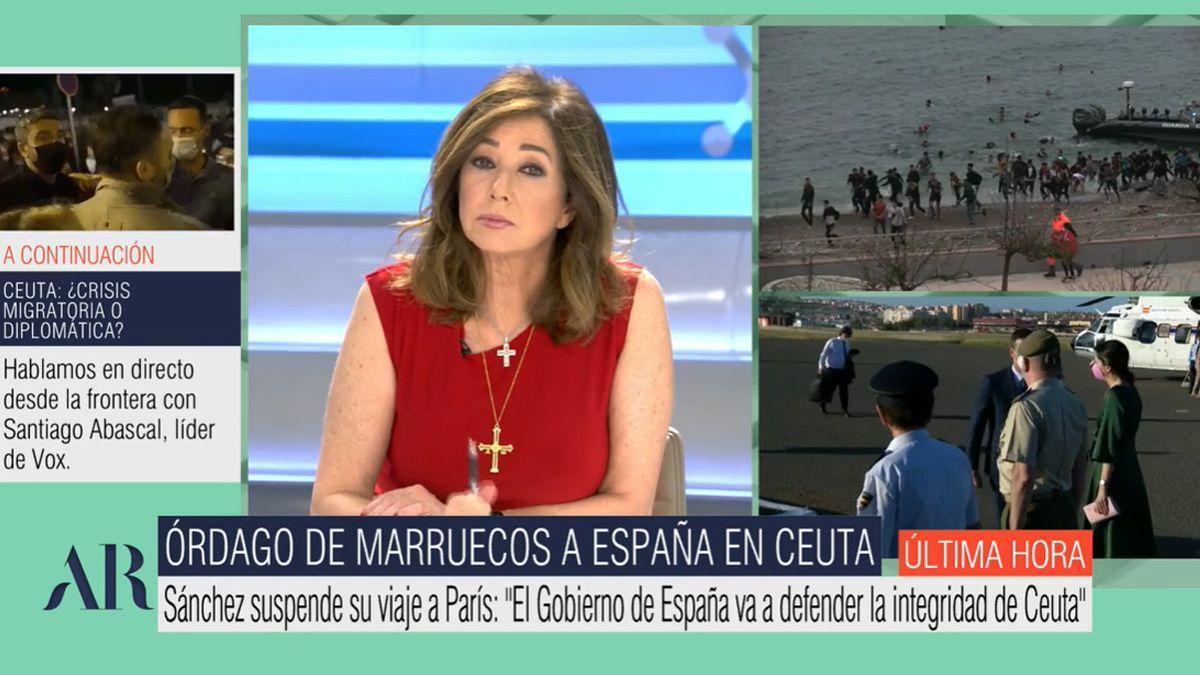 Ana Rosa Quintana has analyzed this Wednesday the situation in which Ceuta finds itself after the massive arrival of immigrants from Morocco. In addition, the presenter has expressed her opinion on the management of Pedro Sanchez in the face of this migratory crisis that has caused an escalation of tension between Spain and the African country.
For the Telecinco journalist, the President of the Government had "an immediate reaction, the one expected from a president". "For the Ceuta it is late because they had little support in the first moment, but they reacted. He went to Ceuta and sent a strong message," he commented on Wednesday's program.
Despite his positive words about Sánchez's reaction, he has thrown a dart at the central Executive: "That said, we will have the right to analyze why we have come this farWhat have been the failures that this government has had. "A government that is" very weak, "as indicated.
"I think this is not the time to set anything on fire, It is time for all Spaniards, whatever we think, to be united. We are defending our borders and our territorial integrity. That does not mean that there is not a criticism because there are many things that have not been done, "he stressed.
In the middle of the debate on this matter, Javier Ruiz has asked the presenter a question, showing his disagreement with some of the terms that are being used: "Do you think these guys are soldiers like it was said yesterday? Do you think it's an invasion?". "This can be many things, but it is neither an invasion nor are they soldiers," he defended.
"Invasion was said by the president of Ceuta, who has been in politics for 40 years and there for 20," replied Ana Rosa, who ended with a reflection on the Moroccan economy: "Do you know that we have given them 30 million? if they are for the borders, But do you know how much they have been spent in recent times? In all the planes, the latest technologies, army equipment, satellites that he has sent ... The King of Morocco is one of the great fortunes of the world.