Ana Rosa, on Pablo Iglesias: "He is the first who has criticized and pointed out journalists"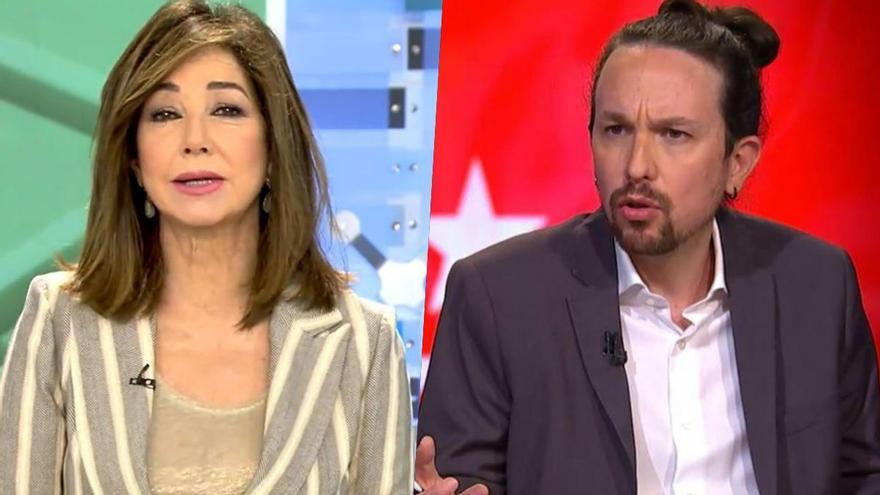 Ana Rosa Quintana has spoken again about Pablo Iglesias after his political withdrawal. The Telecinco presenter again showed her anger at the controversial United Podemos video in which it appeared, assuring that the former vice president has been a "victim of criticism" in an interview with the Voz Pópuli portal: "It is the first to have criticized and singled out journalists. To me, to Vallés, to Herrera, to Pablo Motos or to Alsina".
"I've gotten along very well with Pablo Iglesias, huh? I've gotten along great and it was a regular on my show since they were in the Puerta del Sol until he was a candidate. But then it changed. And they also named him vice president and I think He did not accept that we were there to tell what he did wrong in that position", replied the journalist.
On the other hand, Quintana also spoke about the defense that Pablo Iglesias received from Javier Ruiz: "It doesn't seem right to me that anyone is scrambled. I think Javier Ruiz will have his reasons for saying that. I can only tell you that we have never talked about the life of Pablo Iglesias nor have we been to the door of his house ".
The communicator was also ironic when asked about Isabel Díaz's comment Ayuso on "being on the good side of history" after being called a fascist: "In Madrid, 3 million or so fascists have voted, right? It seems that anyone who does not vote for what they want or represent is labeled a fascist.".
Also, between issues, The journalist also affirmed that she is not going to accept lessons in feminism or democracy: "Look, I come from a lower-middle-class family, I grew up in a working-class neighborhood, I have gone to public institutes and the public university; I have started in the media from below. Sometimes I have had more money already times less. The last few years it is true that they have been good, but what I have I have earned with my effort and my work. I have a family, I have three children … So, what lessons are they going to give me? And who knows what I voted, what I vote and what I am going to vote? "