Ana Rosa criticizes Rocío Carrasco: "She is not prepared to speak with her daughter and is ready to send the message to three million people"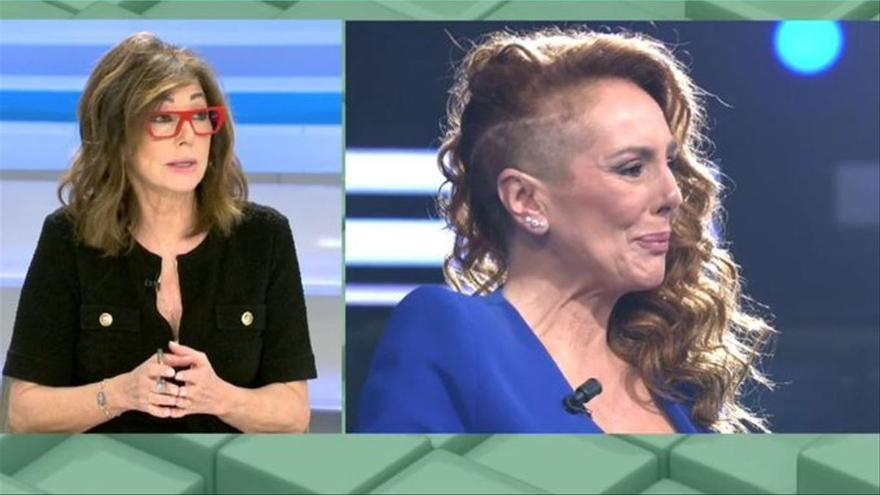 After Rocío Carrasco's interview last night, this morning 'Ana Rosa's program' He has spent a good part of his time analyzing their statements. The presenter herself has not hesitated to give her opinion on the matter, showing more skeptical than other colleagues.
"That the therapists recommend this, it will be trueI do not doubt it, "he began by saying. However, Ana Rosa criticized the justification that Carrasco gave last night for not picking up her daughter's phone: "You are not prepared to speak with your daughter and you are prepared to send the message to three million people …".
"I do not know to what extent this is liberating for her, it is opening up the channel," Ana Rosa continued to assess, to which Patricia Pardo intervened to defend the network colleagues who have been more critical of her: "It's not fair" . Ana Rosa joined his speech: "I have the impression from here that you are either with me or against me."
"We all understand the suffering of a person because it is seen, especially after the first episode, for whatever reasons, due to the origin, the disqualifications of her ex-husband, we all understand and empathize," said the journalist, who once again defended alternative testimonies: "But there will be people who have lived things, other opinions that cannot be disqualified and you are not with me or against me, life is not like that and nobody has the absolute truth ".