Ana Rosa charges Irene Montero for using inclusive language: "It's a grotesque"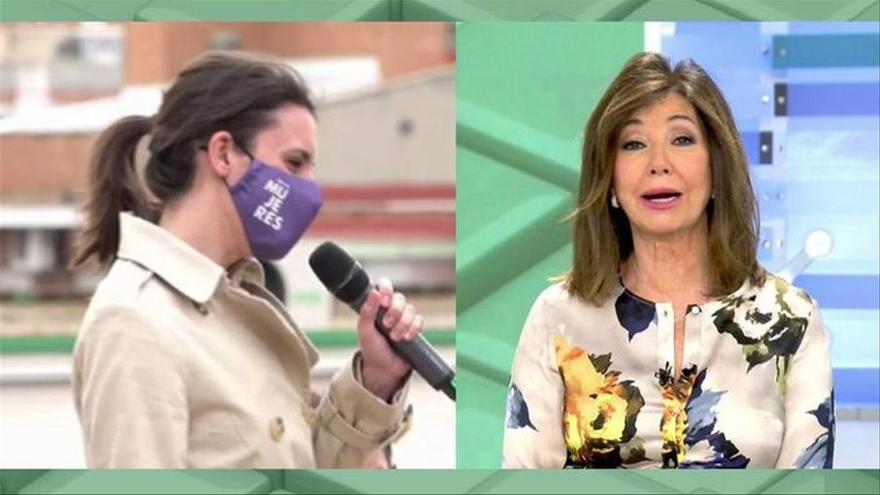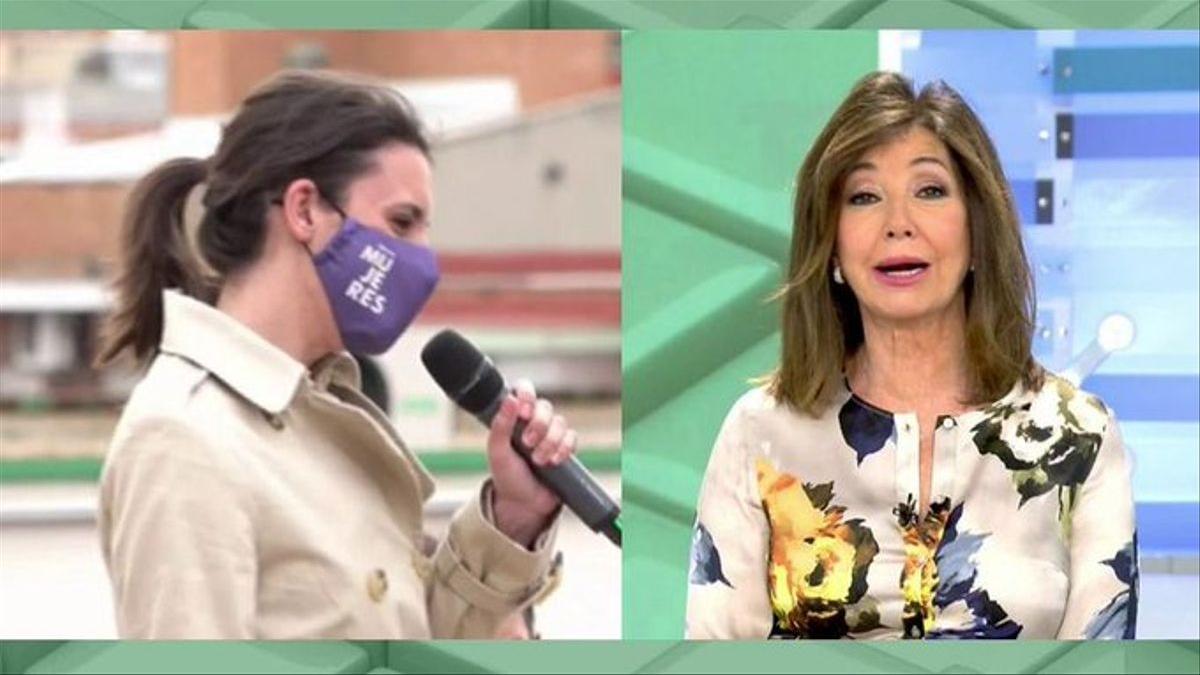 Ana Rosa Quintana has not overlooked the video of Irene Montero that went viral this weekend and in which the Minister of equality, during a campaign act of United we can for the Madrid elections, makes use of inclusive language. Politics discourse has been edited and ridiculed for using words like "todes" or "children".
The images, which have provoked criticism and mockery from the most conservative sectors, reached 'The AR program', where the presenter referred to the video as follows: "When politics is only in words and not in deeds, we attend grotesque speeches like this, of the Minister of Equality ",
"For the listeners ... if Sánchez only conjugates verbs in the future and the conditional, its partners are dedicated to inventing a supposedly inclusive language instead of making real equality policies", expressed Ana Rosa very hard with the minister." The rate of unemployment It rises with this Government to 16.1%, the highest in the OCD, where 18.33% of women of working age are unemployed, four points more than the rate of men, among the youngest are in I stop about seven out of 10, "argued Ana Rosa to criticize these expressions.
The presenter criticized the participation of members of the Government in campaign events of Gabilondo or Iglesias: "In the Madrid campaign there is a disembarkation of ministers, ministers and ministers", criticized Quintana, who on the other hand did not consider the presence of Pablo Casado or Santiago Abascal in the campaign events of Rocío Monasterio and Isabel Díaz Ayuso.