Ana Obregón, Joan Ramón Mainat award at the Vitoria Television Festival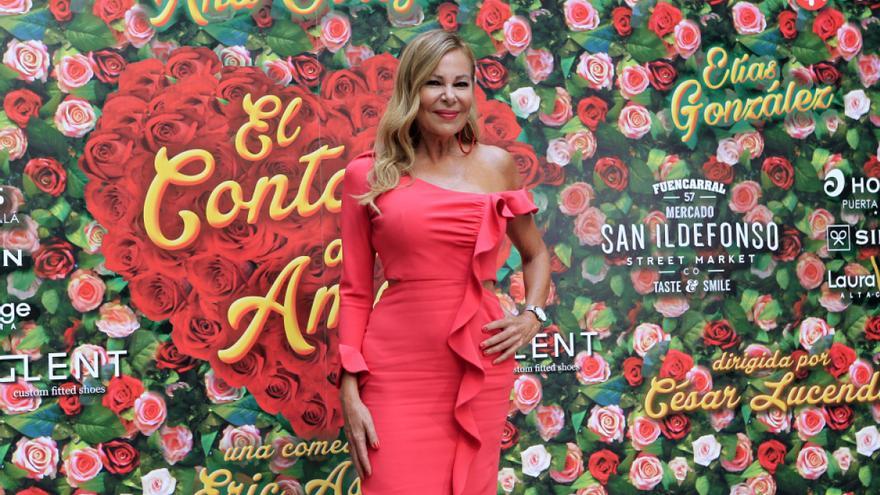 The presenter and actress Ana Obregon will be distinguished by the XIII Vitoria Television Festival, FesTVal, with the Joan Ramón Mainat award in recognition of "his long and applauded professional career in the audiovisual sector".
Ana Obregón (1955) "has starred in successful series and films, has created original formats, has presented mythical programs", so her name "is linked to the history of television in Spain", has valued the FesTVal, in the that the actress participated in 2016 to present her docu-reality "Something's wrong with Ana."
Graduated in Biology, studied three years of Veterinary Medicine and ten of classical ballet. He made his film debut under Richard Lester in "Cuba" and in the beginning he participated in other international productions such as the film "Bolero" and the series "El equipo A", "Hotel" and "Hospital General".
In 1986 he participated in the TVE program "Tonight, Pedro" with Pedro Ruiz and thus began a long career in television that includes spaces such as "Hot", "The Ugly Duckling" and "What do we bet?", which he led for several years together with Ramón García.
He has presented galas and shows such as the TP de Oro, the Benidorm Festival, the Las Palmas Carnival, the closing of the San Sebastián Film Festival and various New Year's Eve specials; also having broadcast the New Year's Eve Chimes seven times on TVE and once on Antena 3.
In the field of fiction he has participated in series such as "Rings of gold "," Hostal Royal Manzanares "," At eleven o'clock at home "and" Ana and the seven ", that triumphed on TVE for several seasons and was adapted in several countries
In 2015 he made his theater debut with the comedy "Hot Flashes Plus" in which he shared the stage with Teté Delgado, Fabiola Toledo and Elisa Matilla.
Before Ana Obregón they have received this award from the FesTVal María Teresa Campos, Pepe Domingo Castaño, Luis del Olmo, Ana Rosa Quintana, Matías Prats, Mercedes Milá, Iñaki Gabilondo, Susanna Griso, Andreu Buenafuente and Ana Blanco, among others.