Ana Loreto and her pantry Youtubecanaria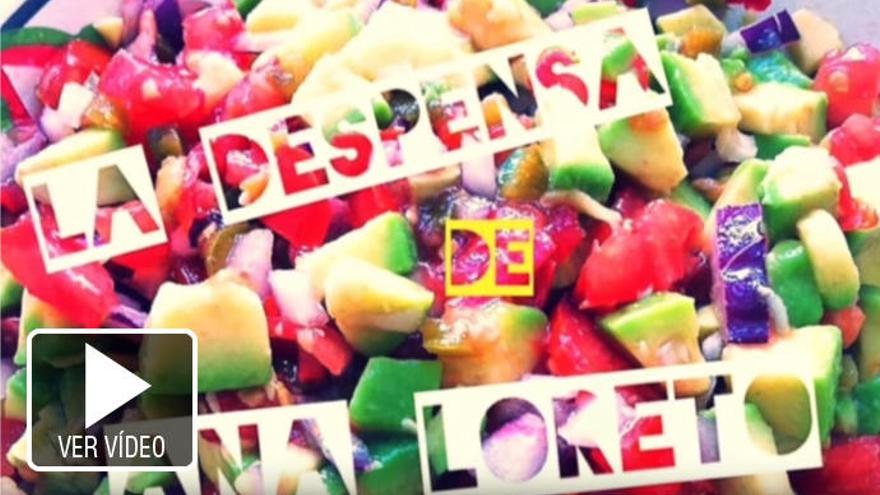 The influencers They have become one of the main references in society when it comes to following a trend, developing an activity or sharing an ideal. On Canarias also exist these influencers who share their skills or hobbies with anyone who wants to follow them. Fashion, technology, travel, thoughts, with and without humor, stories and cooking. Everything has a place in the insular social networks and everything has its followers. Ana Loreto and its cooking channel on Youtube, 'Ana Loreto's pantry', is one of these influencers who since 2009 shares her love and culinary creativity with her followers, who are increasing every day.
With simplicity, naturalness and from the kitchen of your home. This is how Ana Loreto presents herself in her video menu, almost always weekly. You could say that it is a Canarian pioneer as youtuber Since 2009, it has launched its short and practical recipe videos that always begin with a "Hello, there are my beautiful people!". Sweet, salty, Ana Loreto gives everything. Their recipes are easy to make and quick to make so you don't spend a lot of time in the kitchen. You can do from a simple cheesecake yet brownnie or one Marques de Riscal cake, within the framework of the confectionery, or a refreshing salmorejo, a exotic hummus or one rich zucchini cream, if we talk about lunch.
'Super weekly menus !!!', 'Ideas to take to school, work, or a day out …', 'Ideas to not complicate your week'. Canarian, Mediterranean, innovative or ingenious recipes; to maintain the type or sweeten the palate, Thermomix, microwave or Tupperware. Each of these topics are shown in pleasant videos of 3 to 20 minutes in length, which always include a list of ingredients.
They are already more than 220 videos produced with all kinds of dishes and with an infinite number of ingredients and flavors. Ana disciplinedly shows herself and shows her culinary ideas for anyone who wants to learn how to cook in a different way, or simply does not know what to prepare in the day without dying of boredom in the attempt.
For them, Ana cooks a Vegan chocolate mousse, Hake in the microwave, Fruit puff pastry cake with pastry cream, Uruguayan Polvitosyes, Dorada with steamed vegetables, Pate or aubergine dip and endless video recipes they already have 435,958 views.
This tireless influencers, in addition to his Youtube channel, He manages some of his time to also show another of his passions, crafts, on the Facebook page Candela girl.