Ana de Armas: "In Hollywood I have everything to do"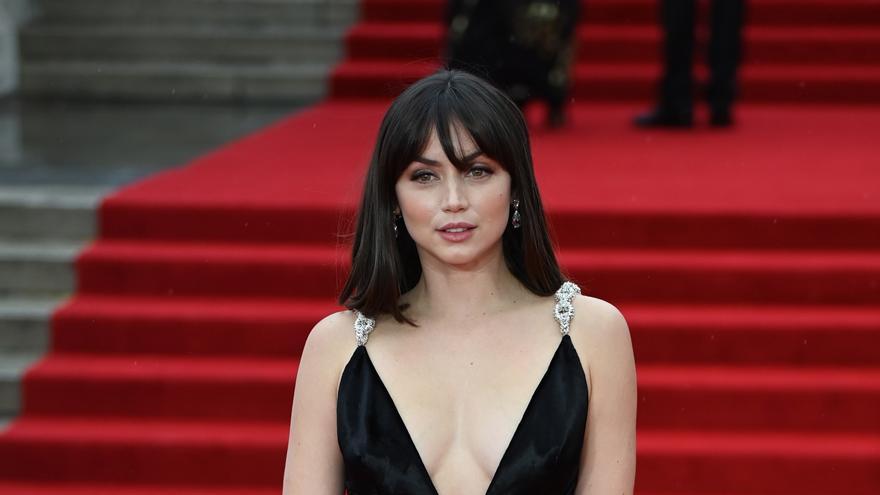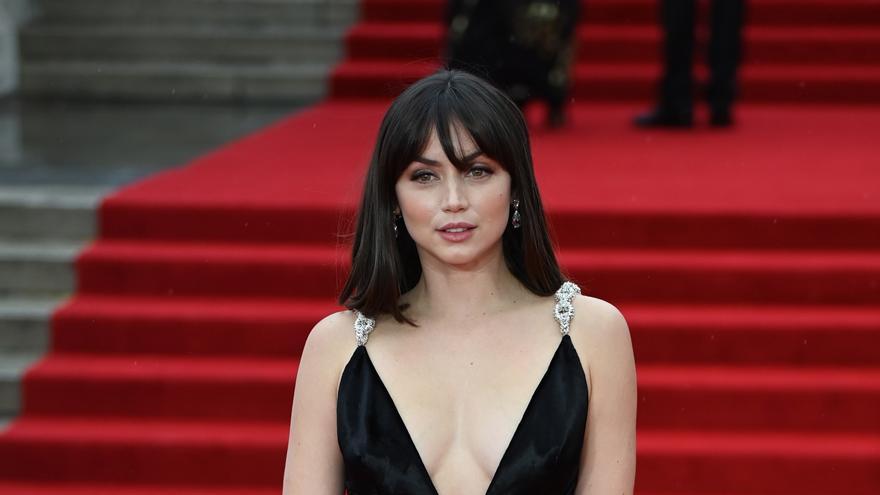 Since landing in Los Angeles in 2014, Ana de Armas move forward without a misstep. It seems impossible to find more goals to conquer: Her debut as 'Bond girl' hits theaters and Netflix already promoting his movie about Marilyn Monroe.
"In Hollywood? I have everything to do!" However, the Hispanic-Cuban answers in an interview with Efe hours before the world premiere of 'No time to die'.
Ambition and determination are the two words that describe the attitude of the actress in the complicated mecca of the cinema. There arrived seven years ago with a basic level of English. Now, she is one of the protagonists of the film saga with the most British phlegm.
"I think there have been films definitive in my career in which I have felt a change or a step forward ", analyze.
De Armas does not take a second to review the highlights of his chronology: 'Blade Runner 2049' (2017), by Denis Villeneuve; 'Daggers in the back' (2019), by Rian Johnson; and you already have the next one clear: "I think the next one is going to be 'Blonde', there it will be seen where I want to take my career".
From James Bond to Marilyn Monroe
Netflix is ​​planning release that long-awaited tape in 2022, in which she will play Marilyn Monroe herself. Although the actress has not had a break during the wait and is immersed in promoting her role in the new mission of Agent 007.
After countless delays for the pandemic of the coronavirus, the last film in which Daniel Craig takes the role of James Bond lands in theaters this weekend under an expectation that is only capable of awakening this franchise, which reaches its 25th installment.
"People have a lot of love for James Bond movies and they look forward to it. They know that they will not disappoint and that it will be worth it, "he describes.
But de Armas's career has reached such high peaks that the tables were reversed and it was the Bond brand that sought her out.
The director of 'No time to die', Cary Joji Fukunaga, wrote the role tailored to the actress, a Cuban CIA agent who has just joined the agency and confidently supplies his lack of training.
"I was a bit nervous, really – she remembers about her first days of filming-. Many actors and crew members have been making these films for 15 years with Daniel Craig, they are like a family. "
Luckily, De Armas had already met Craig on 'Daggers in the back', the film with which he got his first nomination for the Golden Globes and that Netflix wants to turn into a saga.
"That breaking the ice was already behind us. other problems to think about ", aim.
One of the concerns of the interpreter was that her role as "Bond girl" it was not that of a vase woman and for this he worked hand in hand with Phoebe Waller-Bridge, the creator of the hilarious "Fleabag" series.
"I found it refreshing and something different to what we have seen in other James Bond films ", detailed De Armas.
"The people I want to work with"
And after James Bond and the "biopic" of Marilyn Monroe? The ex-star of 'El Internado' He has reunited with Ryan Gosling on the set of 'The Gray Man', the thriller prepared by the Russo brothers, responsible for the highest grossing film in history ('Avengers: Endgame').
He also has a pending release of his film with Ben Affleck, 'Deep Water'.
From Havana to Madrid and from Madrid to Hollywood, De Armas already has a route to choose from.
"I don't know what will come along the way (…) I don't know what the project will be, the important thing for me is the people "to work with, he concludes.