Ana Botín: "The banks have not evicted anyone since 2012" | Economy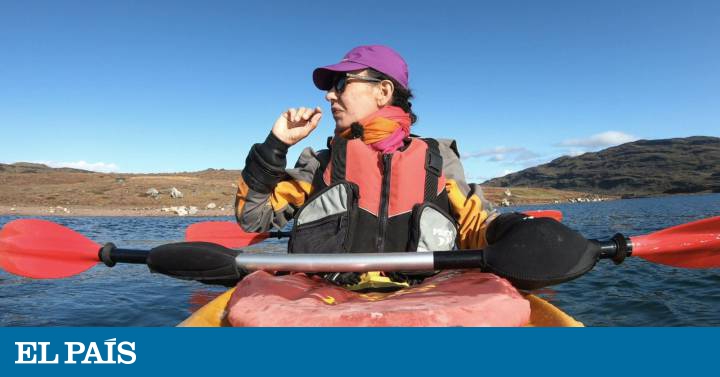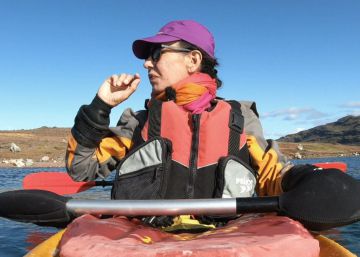 Ana Botín, president of Santander BankHe believes that the most important part of his work is the ability to change people's lives. "The impact you can have is huge," he said Wednesday night on the first show of the new season of Planet Calleja, with which he traveled to Greenland to know the effects of climate change in one of the areas of the planet most affected by this global problem. "The banks have not evicted anyone since 2012," Botín told the adventurer and host Jesús Calleja.
For more than 70 minutes, Botín reviewed some of the crucial moments of his personal and professional life, including his career in Santander since 1988. The banker spoke with the presenter of his three stages in the entity: when he joined to lead the expansion in Latin America; the period as president of Banesto; and its subsequent incorporation into Santander, first as head of business in the United Kingdom and then as group president.
Of his work at the bank, he stressed that "the most rewarding" is to get people to take action: "Let us go from talking to doing, which is the most difficult." Botín also spoke on some current issues, such as climate change or feminism. "The data is irrefutable, climate change is happening and it is the man who is accelerating it," he said.
On the women's liberation movement, he said that he is surprised that there are people "of certain levels" who question that she can be a feminist. "The question is how it is understood and what it means today to be a feminist, which for me is to support equal opportunities. I say: you look at what I have done and try to judge me based on what I have done, not if I am white or black, male or female, "he concluded.
The banker also ruled on the reputation of the bank. And he stressed that Santander helped resolve the financial crisis. "We have to be very aware of how we advise our clients when they invest in the risks they are taking," he added. And he insisted on the importance of motivation. "If you think about failure you are sunk," he told the presenter, who spoke of the different stages that had happened in his 21 years of professional life. "The problem is when you suddenly arrive at a position. Taking a big leap in anything is not good because there are things that you have not been able to assimilate, "he concluded.
In conclusion, he also referred to the process of digitalization that the global economy is experiencing. And there he spoke of the winners: "In the industrial revolution, Europe was the winner. In digital, China and the United States, so far. "