Ana Botín cuts her salary in half and will review Santander's dividend due to the impact of the coronavirus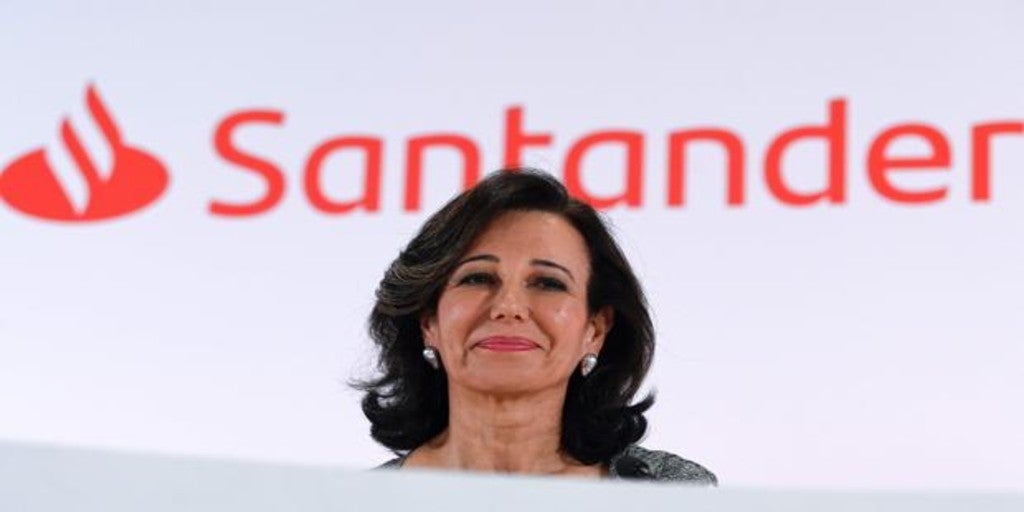 Updated:
save

Companies in the country have begun to apply cuts to weather the economic impact of coronavirus pandenamia. In this context, Santander, which today it has promised not to apply any ERTE to its staff in Spain, has announced this Monday that both its president, Ana Botín, and its CEO, José Antonio Álvarez, have decided to cut their 2020 fixed and variable remuneration by 50%, that is, by half. In addition, the financial entity will review the dividend that it will pay its shareholders based on the final impact of Covid-19 on their accounts.
Botín pocketed last year for these items a total of 7,344 million euros, and 9.95 adding other payments and the contribution to his pension plan. His number two in the entity, Álvarez, also received without calculating his retirement plan and other concepts, only the fixed and the variable, 5,326 million euros, an amount that rises to 8.27 million with the total of concepts. In this way, the first two executives of the group will see their fixed and variable remuneration in 2020 cut to some 3.6 and 2.6 million, respectively.
The rest of the Santander leadership will also see their remuneration cut. Specifically, and according to the decision made by the board of directors, the non-executive directors of the group will see their remuneration reduced by 20%. In addition, the management teams of the group's subsidiaries in the countries where it operates will also have to adjust their salaries. Finally, the bank announces that it will review its bonus policy.
Santander has justified this measure as a way to provide the bank with the greatest possible flexibility in order to increase credit and support the needs of companies and individuals affected by the coronavirus pandemic. In any case, the economic impact of the coronavirus may also affect the business and therefore the group's results. Furthermore, the entity has announced that depending on what that impact is, it will review its dividend for this year. For now, Santander, pending the calculation of this impact, has suspended the payment on account of the year that is usually carried out in November of the same year, and the final amount with which it decides to remunerate its shareholders, which will be approved at the meeting. of next year's shareholders, will be paid in full in May 2021.