Ana Belén: "I think you have to prepare mentally to be older and not lose your sense of humor"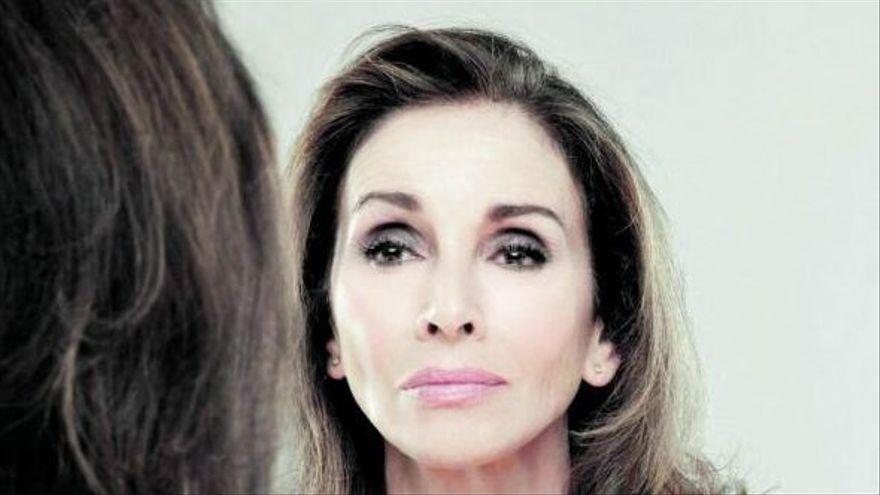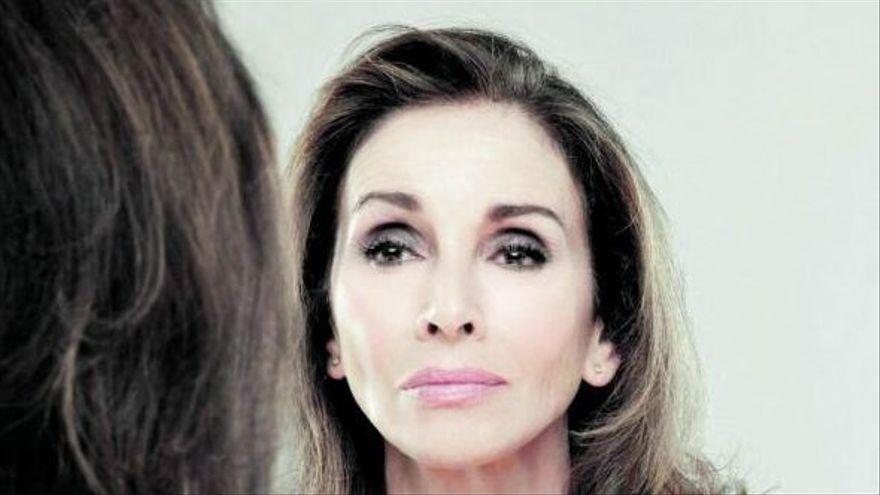 Ana Belen She returns to doing theater, the discipline that, enthusiastically, she confesses is the one she "likes" the most. He does it under the orders of Silvia Munt. Eva contra Eva is inspired by the classic All about Eve, by Joseph Mankiewicz. In the play, two actresses from different generations must play the same character. In this coincidence, two ways of understanding life and profession collide. The youngest actress will fight for the opportunity to make herself known. The older actress will do her best so that the passing of the years does not make her disappear from the stage. In the play, Ana Belén recounts, the characters use theater "to talk about life and life to talk about theater." "Women indulge in this profession with such intensity and devotion that they will often lose the ability to laugh at themselves," she explains. Shakespeare said that the objective of the theater is to put a mirror before the spectators to be able to reflect the virtues and the defects of each era and that is what Eva provokes against Eva.
It will not have been easy to raise a play in the middle of a pandemic.
Starting a work in these circumstances has been complicated, but it is something that is happening with all assemblies. What is possible is being done within the culture. And in all areas. Silvia Munt, the director, lives in Barcelona and coming to Madrid to launch the project was more complicated than usual, but it was done. Despite everything, we have been able to do everything and we are happy. The work is alive and we continue to rehearse and find things to improve, which is how wonderful this profession is, a job in which you never quite know everything and one more day is a day to improve things. I don't like crying or complaining, what do I get? We already know the difficulties that exist in all areas and how bad everything is.
What was special about this play that you got back on stage?
Silvia Munt called me on the phone to offer it to me and I couldn't resist. When the script came to me, I read it on the spot and immediately said yes. The work is inspired by Mankiewicz's Naked Eva. The 1950 movie is wonderful, but when you see it now it is outdated and old. Based on the characters of the director, the critic, the manager and the two actresses, Pau Miró wrote a new role, giving it a spin and launching a reflection, that although it was already in the film, it was lost, and what it means for a woman and, specifically for an actress, getting older when working in front of the public. A reflection on why we talk about the fact that, at a certain age, women are invisible and why actresses do not find roles for them. A few days ago, in a Sunday magazine, I read an interview with George Clooney, a guy that I really like and I like what he does, says and directs, in which he said: "It is very difficult for an actor to see himself grow old in the screen". When I read it I said, if George Clooney says it, imagine. This reflection can be applied to anyone because we are all exposed to the passage of time. I have strayed. The play is very well constructed and has very powerful dialogues. Silvia is a very smart and intelligent aunt and she knows very well the work at hand and how she has worked it. The actors, except me, are all great. [Ríe] I think it is a work that is going to look very good.
Do you feel the passage of time? How do you handle getting old? Do you accept it?
Let's see, see yourself getting old ... if suddenly one day you wake up, you look in the mirror and see that you have grown older, the scare is a big nose, but if as my mother said, you get up and look in the mirror every day, you are making yourself with that face and you give thanks for being there, for being like you are, for continuing to do what you want, for continuing to fight ... I, of course, have moments of downturn but I get up right away. My role model is that of María Dolores Pradera who died at the age of 94 and our friends were with her until the end. María Dolores was a wonderful woman. How she was when she grew up, how elegant, how funny, how smart! I ask, as happened to her, to recognize me as being older. And what voice did Maria Dolores have! And what a capacity! As some friends say, I'm going to get older first, then I'll go to second ... and every day I prepare myself on how I want to be. I think that you have to prepare mentally to be older and, above all, what you should never lose is a sense of humor.
Seen how the world has become, the important thing, perhaps is the power to grow old ...
I always see the glass as half full because I am a hopeful person. I think that, after this rare situation, good people will continue to be good and supportive and those who are beasts will continue to be beasts. It's painful, but I think this country is still supported by good people, who care about them, who get up every morning and say "come on, let's go." We function thanks to good people.
He talks about life and I remember that his last promotional round was to present his album Vida. It was in the summer of 2019, how much everything has changed!
How's life! We do not know anything. You have to live life and the moment because you never know what can happen. But I think it is also very important not to lose the mirror to know where you come from. That is key.
Now that you are back on stage, do you still feel butterflies in your stomach?
Believe it or not, I have a lot of nerves and a lot of fear, but, well, since they are shared with my co-stars I am a bit fooled [ríe]. On the one hand I have to be attentive to the character and on the other to try to calm down. I have a fat homework. [larga carcajada]
Do you feel that your natural habitat is the theater?
I really like the stage and I like the whole learning process of this job; I like how it comes out little by little with one step forward and two steps back ... The theater makes me know my abilities and makes me understand many things by seeing and hearing my colleagues. The theater makes me learn.
It gives the feeling that, professionally, everything he does, he does and it turns out well.
Well no, it's not true. I have been quite successful with my projects, yes, but what happens is that there is a collective forgetfulness and the public forgets the things with which I have not been successful and the successes are praised. That's good, yes, but I know where I was right and where I was in the middle.
When you look back, what are you most proud of?
On a personal level in my family, that is obvious, and professionally, I am not going to tell you the jobs that I have felt happy about, but I am going to tell you about the great luck of my life and I am going to give you names: Miguel Narros, José Carlos Plaza, Víctor Manuel and cinematographic personalities such as Jose Luis García Sánchez, Mario Camus, Manuel Gómez Pereira. Linked to all of them are my greatest professional satisfactions.
What do you think Ana Belén has that never goes out of style?
Honestly, I've never been madly in fashion. Know? I think that fashions are like clothes that, although they are more durable now, change according to the season. I believe, as Jesús del Pozo, another great friend to whom I owe many things, that the important thing is to be a wardrobe, to be something timeless and the good thing about it is that you can take it out of the closet at any time and it is fantastic. The good thing, honestly, is not being rabidly fashionable and as my friend said after the parades, knowing how to keep cheating.