An urgent complaints channel allows the removal of violent and private content from the Internet | Technology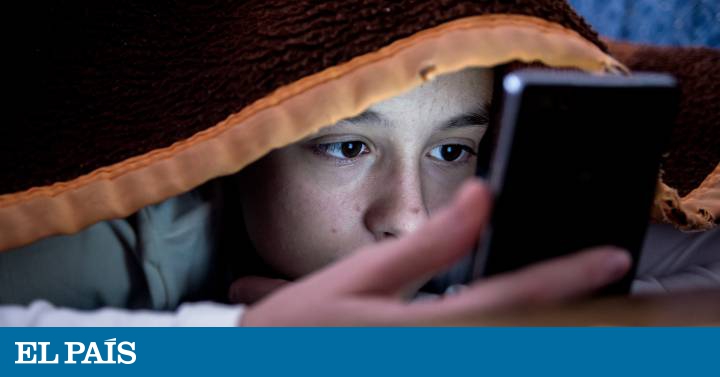 Some digital virtues become nightmares. Buy Disney Land tickets for grandchildren who end up being a pure scam, pay for a last generation computer that will never be received on a website of doubtful origin, spread a video in a few seconds without filters and without limits that turns out to be a an assault on a 14-year-old girl at the doors of her school... These are realities that the Internet does not always avoid. The Spanish Agency for Data Protection (AEPD) has presented a pioneer platform, operational since Tuesday, to help victims of the digital world: an urgent channel to denounce the dissemination of personal and sensitive content and request that it be withdrawn in the shortest possible time.
Mar España, the director of the AEPD says that since the launch of the channel on Tuesday, they have received two requests, and for one of them they managed to remove the content in just 10 minutes. "The aggressor will have less desire to act if he knows he will be fined or put in jail. We will have zero tolerance, "he reiterates firmly. As Francisco Ruiz, director of Institutional Relations at Google Spain points out, "Internet has gone from being the world of Disney to an apocalypse where 98% of young people spend hours and hours. Vulnerable groups such as children or the elderly do not know they feel safe and are the main target of scammers. "
Alba is 16 years old, a cell phone and a daily Internet access where, he says, it doesn't take more than an hour and a half. The adolescent, like most users, enters her data when the operation in question requests it. Among them, your name, your last name, your date of birth, your address and ensure that you never lie. "I'm afraid they know who I am," he explains in a shy voice. However, Eva, her 13-year-old little sister, is not afraid. "I feel very comfortable. And I never give my real data, "he says. The two promise that they don't publish many of their photos on the networks, that they never received doubtful content or threats.
His mother Mari Carmen Morillas, member of the Foundation of Associations of Mothers and Fathers of the Student BodyHe talks a lot with his daughters about the subject so that they are aware of the risks of the Internet and that it should be used with caution. "They have to understand that the mobile phone is not the center of the universe and for this it is necessary to train them," he says. If you had the possibility to ask something from Google, it would be that the illegal content that runs through the digital network be monitored much more and to maintain security, although it recognizes that the company does its job.
The Organization of Consumers and Users (OCU), with the support of Google, presented on Thursday the second edition of the campaign Live a secure Internet to promote the security and protection of data of vulnerable groups (children and elderly people). Internet use is growing in Spain, from 18% of users in 2000 to 86% in 2019, but the knowledge of privacy does not follow the same curve. To solve it, the administrations have created guides and applications that allow restricting the Internet access of minors, knowing what they watch and for how long and filtering inappropriate content.
80% of people over 74 have never used the Internet because of fear or ignorance. And only 12% of those over 65 buy online. Cristina Rodríguez-Perrero, Secretary of the Democratic Union of Pensioners from Madrid, he has heard a phrase too many times: "Oops, I don't go to the Internet because my data is stolen." The woman does not want fear to be an excuse for not enjoying the advantages of the Internet. "We have to adapt to the world in which we live so as not to be left behind," he concludes.
. (tagsToTranslate) channel (t) urgent (t) complaint (t) allow (t) remove (t) content (t) violent (t) deprive (t) internet (t) 98% (t) young (t) use (t) network (t) be (t) main (t) white (t) cyberbullying



Source link