An unexpected cobra surprises a 'First Dates' diner: "I don't know if she's shy or feared"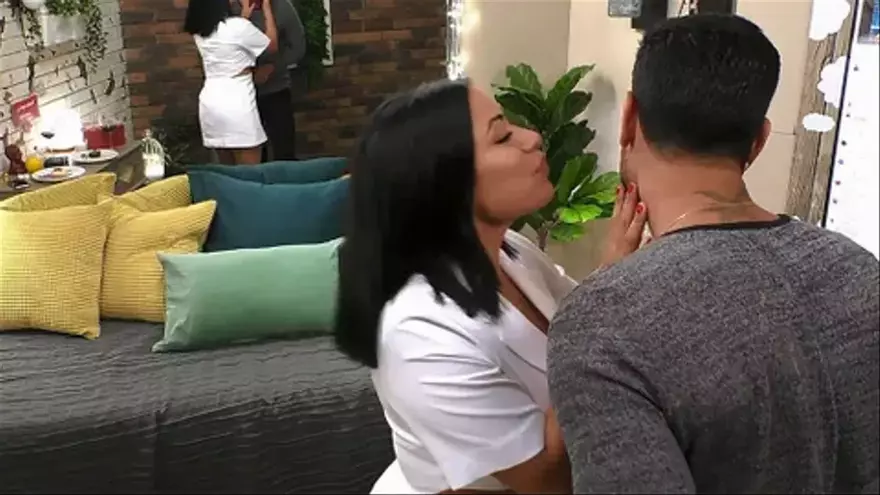 On 'First Dates', the luckiest diners may end up finding someone to get on very well, something that shows from the beginning of the date. There are also cases in which, despite feeling a clear attraction, the intentions of each of the singles are different and they end up colliding. This week in the format of Four there was an example of it, when a cobra sentenced one of the most passionate evenings of the night.
Billy came to Spain with the aim of falling in love with someone so as not to return to his country. Maria, for her part, wanted to find a man on the show to have fun with. From the first moment they were both very comfortable and made it clear that they loved to have a good time.
After a dinner in which they felt a lot of connection, they wanted to continue playing in the private room of the restaurant. In that more intimate space, if the thousands of viewers of the format are not taken into account, she was encouraged to give him a bite on the neck or a vampire kiss: "I don't know if she is shy or feared," the boy commented in a statement.
This insinuation ended up encouraging the young man and he launched into a kiss on the mouth at the evidence that Maria was in the mood. In a totally unexpected way, she used a cobra on Billy. The reason was not that he did not feel like it, as he indicated, but that he preferred to wait a little. What he did agree to is to dance a bit with him in a sexy way and to have a new date together after his time on the program.