An outbreak originating from a Halloween party registers seven infections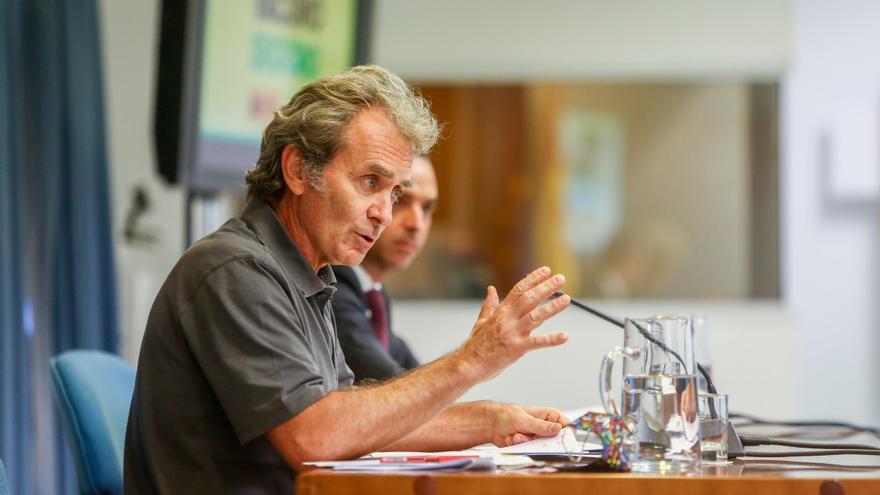 Taking into account the area in which they have been detected, 16 of them are framed in the social sphere; 12 in the family; nine at work; five in that of socially vulnerable groups; three in the educational one; and one in the toilet. It should be noted that most of the new outbreaks combine between three and eight associated cases, with the exception of four that exceed ten. The most numerous has taken place in a private health center in Gran Canaria and brings together 22 victims among workers, patients and their families.
Most of the new outbreaks have been registered in the social environment
According to the Ministry, the five outbreaks produced in vulnerable groups have been notified among people who arrived in the Islands in boats or canoes. Four of these outbreaks have been registered in Fuerteventura and one in Gran Canaria.
Regarding the foci of family origin, it must be said that, with the exception of one, they all compute between three and eight associated clinical pictures. However, the 12 have been registered among families residing in different addresses.
The social ones, on the other hand, concentrate between three and six infections. In this sense, only one that has 11 positives and the one already described in the Halloween party exceed the six affected.
The same has happened this last week with the labor outbreaks, which are around the same number of cases, although an outbreak that has family branches brings together nine SARS-CoV-2 infections. Finally, the three outbreaks produced in the educational environment are also extrapolated to the family environment and have been recorded in Fuerteventura, Gran Canaria and Tenerife. None of them exceed seven cases.
It should be remembered that Five other outbreaks already reported continue to be monitored in the region. Among these, the one found in Tenerife stands out, with branches in the Breña Alta Day Center –on La Palma–, which already affects 45 patients. In addition, another of family origin in Tenerife has nine affected.
175 new cases and three deaths
The Archipelago added 175 infections of coronavirus in the course of 24 hours after the last balance, of which 82 were found in Tenerife; 59 in Gran Canaria; 17 in Fuerteventura; 16 in Lanzarote; and one in La Gomera. El Hierro and La Palma, on the other hand, managed to keep their statistics unchanged. In addition, on the last day, the community regretted three deaths linked to Covid-19. The deaths correspond to a 92-year-old woman and a 73-year-old man in Tenerife, and an 87-year-old woman in Gran Canaria. Since the beginning of the health crisis, 1,017 people suffering from SARS-CoV-2 infection have died in the Canary Islands. As reported this Wednesday by Health, in total there are 1,583 active clinical pictures. The data shows an increase of 137 compared to that reported on Tuesday.