An outbreak of coronavirus in an educational center leaves five infections in Gran Canaria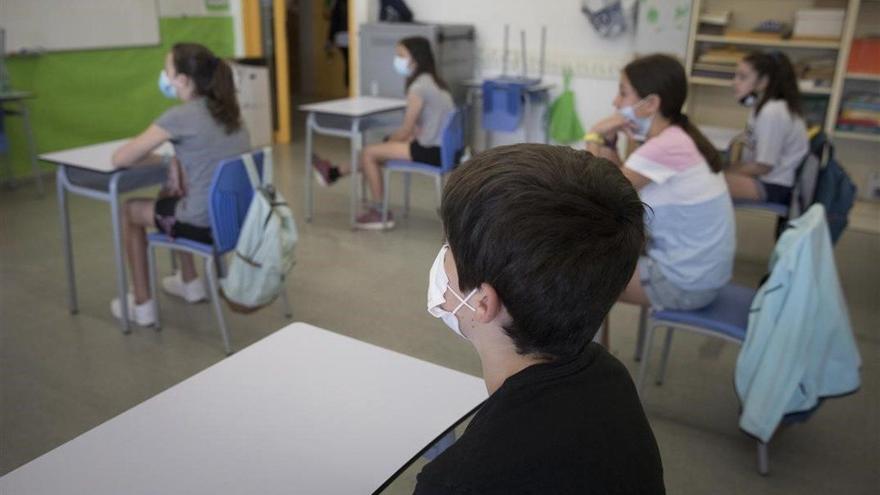 Of the 36 new shoots, 18 have been produced in Gran Canaria, nine in Tenerife, five in Lanzarote, three in Fuerteventura and one in La Palma.
By area in which they have occurred, 13 are family, eleven social, five work, three in socially vulnerable groups, two educational, one health and one social health.
All but two outbreaks have fewer than 10 associated cases.
More numerous by areas
The outbreaks reported in the family, social and work areas have, in general, between three and six associated cases, except for one family, in different homes, in Gran Canaria that has 10 affected people.
The three outbreaks produced in socially vulnerable groups reported among people arriving in the Canary Islands in patera or cayucos are distributed by islands as follows: two in Gran Canaria and one in Fuerteventura.
The two educational outbreaks, both with family branches, have occurred one in Gran Canaria, with five associated cases, two of them students; and another in Tenerife, in this case also with labor ramification and with seven affected.
The socio-sanitary outbreak, with family ramifications, has been registered in the Regional Evangelical Center for the Elderly, in Tenerife, with 24 affected, among which there are 19 residents and four workers.
The health outbreak, also with family ramifications, has been reported in Hospiten Sur, in Tenerife, with 16 people affected, including five patients and seven workers.
Ancient shoots
Nine old outbreaks are also being monitored, the most numerous being one with a family branch in Tenerife, which already has 38 cases and two of social origin in Gran Canaria, both with family branches, with eleven and ten cases, respectively.
Outbreak on La Palma
These weekly outbreaks must be included in the outbreak reported this Wednesday at the Breña Alta Day Center, on La Palma, with a family branch, and affecting ten people, five of them users of the center. All cases are in isolation and close contact tracing continues according to the planned protocol. This data will be incorporated into the statistical portal in the next few days, after its validation.
The Health Area of ​​La Palma and the General Directorate of Public Health of the Canary Islands Health Service recall the importance of maintaining preventive measures at all times against COVID-19 to avoid the spread of the coronavirus during the volcanic crisis situation caused by the eruption on the Island.
It is recalled that the use of a mask, correct and frequent hand hygiene, interpersonal distance and ventilation of the rooms, are measures that help reduce the risk of contagion.