An outbreak of coronavirus detected in Negrín with five affected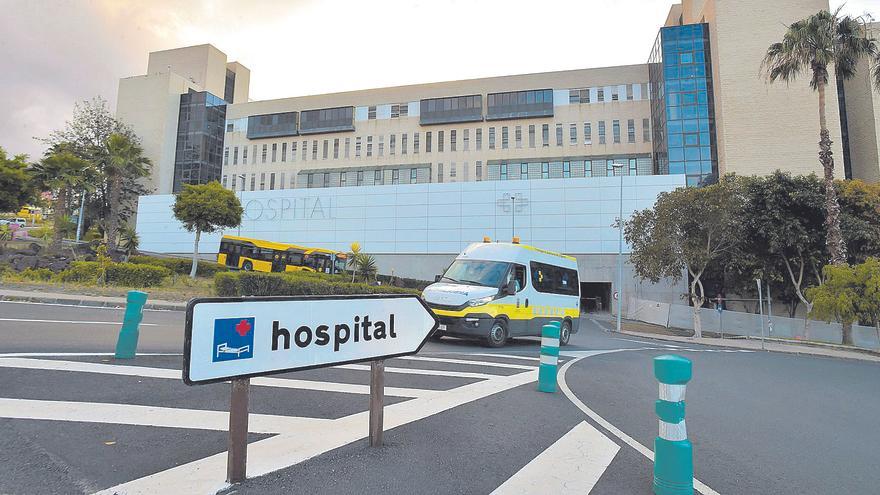 Health notifies an outbreak of coronavirus in the Internal Medicine plant of the Hospital Universitario de Gran Canaria Doctor Negrín which, for now, affects five people: three patients and two workers. Due to this situation, the health center proceeded yesterday to take measures such as intensifying the cleaning and disinfection work, carry out a screening of all personnel and citizens who are hospitalized, as well as it has been decided not to enter anyone in this plant where visits have also been prohibited, according to sources from the area led by Blas Trujillo explained last day.
In the same way, patients who tested positive for Covid-19 were transferred to the plant where people with coronavirus are treated, as well as the professionals affected by the pathogen are isolated, according to the protocol established by the health authorities.
El Negrín is one of the 30 new coronavirus outbreaks detected in the last week in the Archipelago that, in total, adds 185 new positive cases, of which 13 have required admission, while one person has died from the disease . Of these outbreaks, which join the 99 active and monitoring that are in the Islands, 20 have been located in Tenerife, eight in Gran Canaria, one in La Palma and one in Fuerteventura.
By area in which they have occurred, It should be noted that 21 are family outbreaks, four social and four work, to which must be added the one notified in the aforementioned hospital.
In general, all the outbreaks have less than ten associated cases except four of them of family origin, of which three are from Gran Canaria with 18, 15 and 14 cases each, and one from Tenerife with a dozen people affected. It should also be noted that this week's family outbreaks have occurred among non-cohabitants with several addresses associated with each of the outbreaks.
Refering to Tenerife situationOf the 20 outbreaks registered on this island, 13 are of family origin, all with transmission between non-cohabitants, four of social origin and three of work origin.